Food trucks are easily one of the biggest phenomenons in the culinary world over the past few years. Their success in a crowded field is often dependent on their social media savvy. Mashable looked at five of the most innovative campaigns. One standout is Mexicue, a BBQ truck that crowdsources menu items via a Facebook app.
Speaking of social media campaigns, American Express has introduced a new Facebook app, called Link, Like, Love, which "uses a cardholder's Facebook interests, including  'likes' and 'check-ins' in order to offer only the most relevant and convenient discounts," according to Forbes. In these days of Groupon and Living Social, I see these personalized deals being very successful.
Are you pleased with Facebook? A new study gauging customer's satisfaction on websites, social media sites and search engines found that Facebook comes in last amongst its social media peers. Even so, this does not seem to have an effect on the time spent on the site.
Do you shop on your iPad or other tablet device? The gadgets are playing a substantial role in online shopping, accounting for 20 percent of mobile e-commerce sales, according to Forrester Research. The fact that the devices offer easy access to websites and have an ability to recreate the experience of flipping through a catalog have many people suggesting they will soon outpace mobile phones and computers for raking in sales.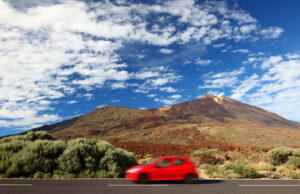 How did your city rank in NetProspex's annual Social Business Report? By looking at "most social businesspeople" based on social media activity, it should not be surprising that San Francisco topped the list. San Jose came in second with New York rounding out the top three.
Road trips are about to get a lot more entertaining. Toyota has reportedly developed the "Window to the World," a car side-window that works like a touchscreen computer screen or Etch-a-Sketch, allowing passengers to trace scenery passing by or gauge the distance of landmarks in the distance.  Check it out!
Looking for a new job? LinkedIn is streamlining the process with a new button that allows users to apply to jobs with a single click. Google+ could also play a role in a job hunt. Read tips on how to use the new social network to your advantage.
In closing, our thoughts go out to Norway and the families of this past week's tragic massacre.