The Better Homes & Gardens® brand is deeply embedded in American culture. The brand has served as an inspiration for all matters relating to the home for decades. Today it remains a well-respected, trusted source to guide consumers, young and old, in making a house feel like their home. Add to that our innovative technology and it's clear to see how affiliated agents and brokers remain relevant before, during and after the real estate transaction.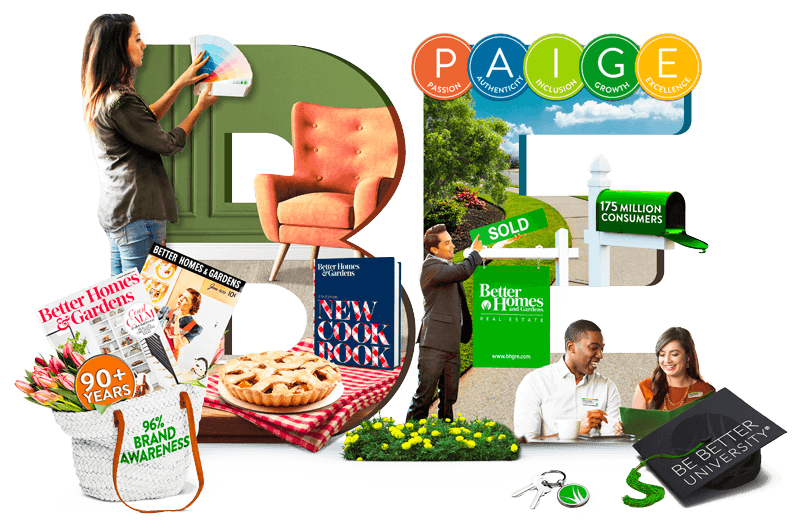 OUR CORE VALUES
Passion. Authenticity. Inclusion.
Growth. Excellence.
The Better Homes and Gardens® Real Estate brand has created a company that is built on a set of stated core values. These core values guide every decision that is made across the company and is part of what makes the BHGRE® brand different.
Passion is a key element into any business venture; it brings hope, positivity, joy and genuine excitement into every realm of your life and business dealings. Doing business Authentically means being exactly what we claim to be. Inclusion is embracing people across ethnicities, demographics, and lifestyles and drawing inspiration from all industries to catalyze innovation in real estate. Growth is what we strive for every day, in every way; from knowledge to skills to our contact lists; growth means to having increasing influence. Excellence is our north star and reminds us to give 100% to every endeavor to consistently exceed expectations.

PAIGE represents the core values of the
Better Homes and Gardens® Real Estate brand and they are the values that our 12,000+ affiliated agents strive to live by each and every day.
100 YEARS OF INSPIRATION
CELEBRATING OUR HERITAGE
For 100 years, the Better Homes & Gardens® brand has been the source people have turned to for information and inspiration on all things home.
Through every decade and every style, the brand continues to innovate and set the trends that inspire each generation to take in and make their own. Become part of the Better Homes and Gardens® Real Estate brand, and you'll become synonymous with what this iconic brand stands for—yesterday, today, and tomorrow.
Join the brand that never goes out of style.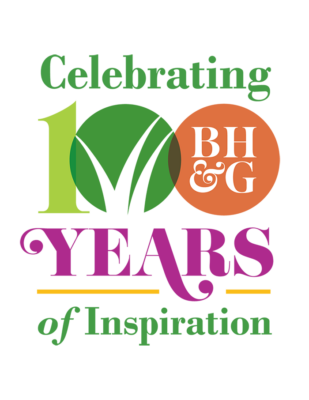 Tools, Technology & Support
EMBRACING THE FUTURE OF TECHNOLOGY FOR BOTH AGENTS & THEIR CUSTOMERS
Our tools and technology are designed to help affiliated brokers and real estate professionals achieve a new level of business performance. What sets our brand apart from the competition is the range of resources we provide and the level of personalization available in each of these tools to help you connect with your clients in a meaningful way to build long-lasting relationships.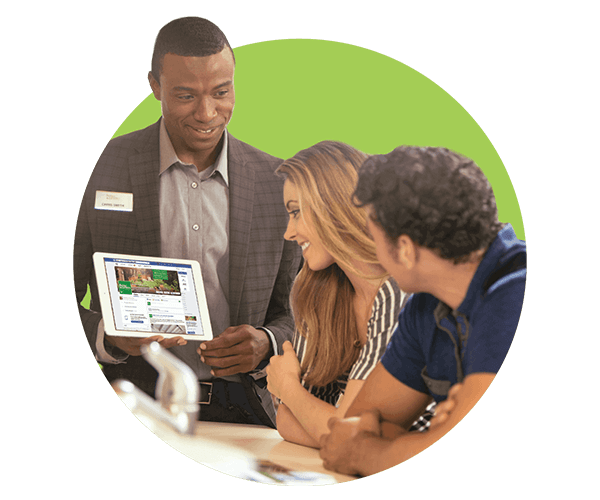 TRAINING
BE BETTER UNIVERSITY®:
AN EDUCATION AT YOUR FINGERTIPS
Knowledge and learning are a top priority for those who want to succeed. Not only is it important, but it's critical to success. The educational resources at BHGRE® are designed to help real estate professionals succeed at every level. From new agent resources, to skill development to ongoing education on all of our tools – our program is custom-designed for affiliated real estate professionals so they can learn at their own pace.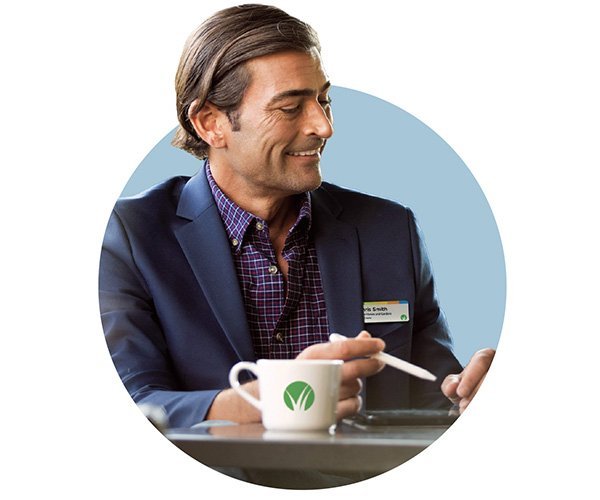 TESTIMONIALS
WATCH FIRST-HAND TESTIMONIALS BY Bhgre® REAL ESTATE PROFESSIONALS
A Career-Building Partnership for Agents

Using PinPoint

BHGRE Value Proposition
CONTACT US
KICKSTART, REINVIGORATE
AND GET INSPIRED
If you are interested in becoming a BHGRE® affiliated agent or broker, please complete the form. Please make sure your contact information is correct. Field marked with an * are required