In an economy where last week's TLC series debut of "Extreme Couponing" nabs big ratings, it is easy to see why daily deal sites like Groupon and Living Social are all the rage.  But will the trend extend to real estate?  Last week, Groupon made a foray into the real estate business when it partnered with a brokerage offering home buyers or sellers $1,000 in cash at closing if they purchase a $25 Groupon. Interesting marketing initiative!
Speaking of deals, checking in on Google's location-based app Latitude may soon save you some money!  The service, now available nationally, reveals offers if a user checks in at locations hosting a "Latitude" deal.  Google adds a twist to the traditional check-in offer with its "status" system, ranking frequent visitors from "Regular" to "VIP" to "Guru."  Check it out!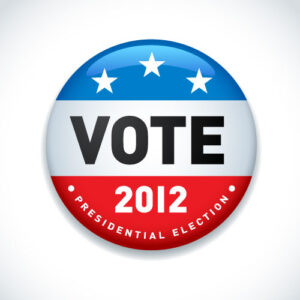 The "Internet President" Obama officially kicked off his 2012 presidential campaign last week, starting out of the gates with digital outreach — including a YouTube channel and targeted text messages.  Similar to recent elections, social media is sure to take center stage during the campaign season.  Are you more likely to feel more connected to a candidate with a direct, digital/social dialogue?
There is no denying that the way we consume video and TV is changing dramatically.  (Hulu announced this week that is has over one million subscribers to its video service). To keep up with the shift, YouTube is undergoing a major overhaul by introducing channels, some of which will host original content.  Will we soon be planning schedules around "Must See Streaming TV?"
Looking for a way to celebrate the royal wedding?  Multi-task and get your breakfast at the same time with a special, festive treat from Dunkin' Donuts'  – the Royal Wedding Donut. Or perhaps a "happy hour" treat by sipping on special royal brews with names like "Kiss Me Kate" "Perfect Union" and "I Will" from Wold Top Brewery."  What is your favorite royal promotion?
What do cupcakes, waffles, dumplings, and Korean barbeque have in common?  These are all menu offerings part of the food truck revolution. If you live in an urban area or are planning a trip soon, download Eat St., an iPhone app which points out the nearest food carts and directions to get there based on your location.  I'm hungry just thinking about it!
And finally, if you were inspired by Charl Schwartzel's victory at the U.S. Masters this weekend, check out these golf apps!