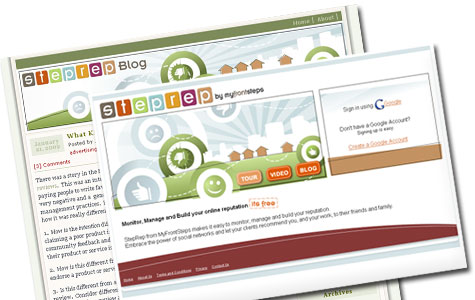 The Internet has given us all the ability to be instantly published for the world to see. While these publishing rights have opened up amazing opportunities for agents and brokers to broadcast and build their brand, they are also riddled with sizable drawbacks.
Among the most concerning is the freedom readers and other publishers have to post commentary about you. Some of it can be generously positive but there is always that nagging possibility that some of it could be considerably negative, thus impacting your reputation. As a result, there has been significant discussion of late regarding the risks that come with Web 2.0 and the overall importance of keeping tabs on and managing our online reputations across the many channels within it.
So what do you do if people are writing unflattering things about you? What if they are saying these things and you don't even know. These posts can come in all forms and appear anywhere on the web from comments left on your own blog posts to fellow agents taking issue with your opinions on Active Rain or some past client who feels the need to vent about something on Yelp.
All it takes in one person with an unhealthy appetite, a misunderstanding or even  vengeance to pose serious threat to your career, your reputation and to your well being. The years you've spent building your reputation as a professional, honest and knowledgeable real estate expert can be tarnished with a few taps on the keyboard and clicks of the mouse.
This is not new to the web. eBay sellers for instance have been contending with negative feedback for years. With the volume of review sites available online, manufacturers, retailers and service providers of all kinds have been dealing with and perfecting the art of reputation management.
Here in real estate, we as an industry while new to Web 2.0, we are certainly not new to controversy and bad press. But up until now, we have had little in the way of monitoring or managing that press beyond Google Alerts. Recently, a new service was launched that now provides a tool to assist real estate professionals in this regard. The app is developed by long time real estate industry well knowns Brendan King, Jeff Tomlin and Jason Collins. All three were part of the orignal leadership team of Point2 Technologies Inc. and know the power of the online world.
You'll find the new site at: http://steprep.myfrontsteps.com. StepRep allows you to sign up using your existing Google account (brilliant- because that means one less username and password to remember or should I say forget) and then once you've spent a couple minutes filling out some basic info about yourself for your search, your online reputation management begins.
StepRep spiders the web seeking anything and everything that has your name attached to it. It looks for comments, blogs, articles, links that in some way reference you. Once you've triggered a search through StepRep, the program will then update you via email anytime something new is found about you.
As you open each entry, you have the ability to rank those findings and categorize what people are saying by virtue of three rankings – good, bad or watch. Once ranked, you can create and add a reputation widget to your site or blog and post all those comments you have assigned as good to the widget for your visitors to see.
Awareness, as they say is the first step. A very important one. The next question becomes what to do if someone publishes something online about you and your business. In my next post I'll share some tips on defending your online reputation. In the meantime, go sign up for StepRep and start making sure you are well-versed in what's being said about you behind your back.