Facebook
made its
"awesome" announcement
last week, introducing video-chatting service
Skype into the site
. Do you find this "awesome"?Step aside, Myspace.
LinkedIn
is now the second most popular social networking site behind Facebook.
Visitors to the site
in June were up 63 percent from a year earlier, to 33.9 million.
Facebook
has a steady hold for the number one spot, though, as it had 160.9 million U.S. visitors. I wonder how, if at all,
Google +
will shake up the rankings?Although it came in at fourth in terms of popularity, Twitter is undoubtedly at the top of the list in terms of disseminating news. Reuters this week looked at
five stories that broke on the microblogging site
, including the death of Osama bin Laden, the Hudson River plane crash and the announcement of the royal wedding. Do you use Twitter as a way to get news?This may not be good for our waistlines, but our taste buds will surely rejoice. British scientists have made it possible for those of us with a sweet tooth to design a chocolate treat and send the file to a printer shop where a
3D printer
will print an edible chocolate design. Yum.
Are we going app crazy? Apple announced last week that over 15 billion apps have been downloaded from the Apple Store. How many apps do you have?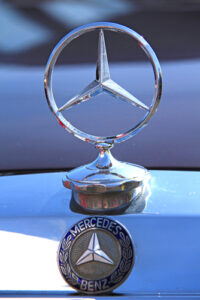 Technology is changing the way we do a lot of things, of course, and shopping is no exception. From location-based services offering discounts for checking in (Foursquare just surpassed 500,000 merchant accounts) to retailers suggesting products based on Facebook likes, shopping is only becoming more social.
The significance of social in today's shopping experience, though, should not cloud old-fashioned customer service, be it online or in-person. Congratulations to Mercedes dealers who have ranked the highest in retail experience. What can you learn from the car dealer?
New research has redefined regional boundaries in the United States, based on social connectedness that is not shaped by state lines or geographical borders, rather data from cell phones. The Connected States of America shows interesting patterns, such as Chattanooga, Tennessee being more connected to Georgia and Alabama than its own state. Are you a part of any new boundaries?