The influence and prevalence of social networking site Twitter was made abundantly clear when news on the death of Osama Bin Laden broke Sunday evening.  Being touted as a "watershed moment" for the microblogging site, Keith Urbahn, former chief of staff for Bush Administration Defense Secretary Donald Rumsfeld, was the first to break the news in the form of a tweet.  Another Twitter user, a citizen of the Pakistani town where Osama was living, unknowingly played out the entire account of the operation by U.S. Special Forces. Facebook and Google Maps also were sources of information.
If you are more inclined to get your headlines from a morning newspaper, see how a dozen of them covered the breaking news on their front pages, as compiled by Advertising Age.
Want to make a good impression?  Consider Facebook for advertising, as a new report from comScore determined the site accounted for more than one-quarter of all display ad impressions in the U.S. If you are considering a print promotion, get inspired by the most effective magazine ads of 2010.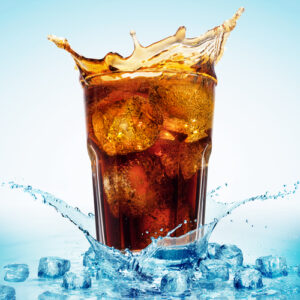 Battle of the vending machine… Coca-Cola and PepsiCo are pulling out all of the stops as they try to engage consumers and make beverage dispensers fun.  Coke has a "friendship machine," an 11-foot high vending machine which requires that a thirst-quenching hunter must get hoisted up by a friend to make a purchase (SERIOUSLY?!).  Pepsi, on the other hand, is also going social with its Social Vending System that allows consumers to send a drink to a friend with a message.  Which do you like better?
Despite campaigns like this, Coca-Cola and PepsiCo still do not rank in the top 15 biggest brands on Twitter. The list includes President Obama, Fox's Glee television show, Texas Hold 'em Poker and of course, Justin Beiber.
And finally, the Netherlands topped the list for the highest penetration among citizens for both Twitter and LinkedIn.  The United States, on the other hand, ranked third for LinkedIn and did not make the top 10 for Twitter.