Jennifer Adams may be a famous celebrity designer, entrepreneur and two-time author to you, but to the Better Homes and Gardens Real Estate network, she's a PRO! Jennifer is a member of the renowned BHGRE Ask A Pro team featured on the BHGRE Life blog. Taking time out of her busy schedule, Jennifer answers our reader's questions, giving her one-of-a-kind take on all interior design dilemmas.
In her recently released book, "How High Can you Soar" Jennifer steps away from design and takes a look at the question, "what is holding you back from your biggest dreams?" while walking us through the tools she's used in her own life and career to overcome obstacles and reach her goals.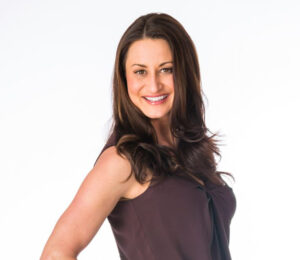 Read on to learn about how Jennifer values the Power of Personal Responsibility:
In my book, "How High Can You Soar", I share eight empowering tools that have made my dreams come true in life and career. The first of these tools is personal responsibility. Taking full ownership of your life is the critical first step toward realizing any goal. Forward movement is fueled by thoughts and intentions, so the sooner you take ownership of every aspect of your life, the closer you will be to achieving fulfillment.
To accept responsibility, it is essential to let go of limiting beliefs that hold you back. When you carry feelings of unworthiness and lack, you set yourself up for self-sabotage. Coming from humble beginnings, I understand what it's like to have thoughts of not being good enough or smart enough or confident enough. The good news is these limiting beliefs don't have to become your reality. You always have the choice to change them, but first you must acknowledge that choice. Own your choices by taking ownership of your life — relationships, time, wellness, finances, work and thoughts. You have the ability to positively change, create and enjoy your best life!
You can learn more about the power of intentions and stepping stones from my book, "How High Can You Soar." Available now, click here to order your copy today.