Posted by Kevin Doell
No, I'm not writing about the demographic born between the years 1964 and 1980. I'm sharing the news that we've chosen LA Web Dev firm "Genex" to build our site. You can read the press release on their site, www.genex.com. I have to admit, it's pretty cool to be working with the L.A. set, especially after taking in some of the glam at the Oscars. I'm up for making some Hollywood connections. Why not?
Who is Genex? They've been named among the Top 50 Interactive Agencies by MEDIA Magazine, Ad Age, and Ad Week, and we found them as a result of our relationship with BHG.com's parent, Meredith. Genex has done Web development on sites including:
www.acura.com
www.lexus.com
www.kbhomeowner.com
www.benjaminmoore.com
And hey, you can't be a hip LA shop without a couple of movie sites under your belt. The Genex gang did work on Titan A.E., Seabiscuit, and one that's a personal fav of a number of the crew, Ice Age.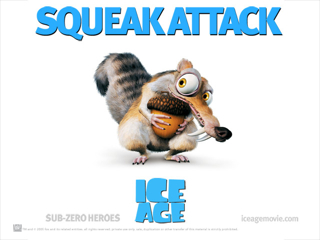 We're looking forward to working with these guys and gals in the months ahead. They've got their hands full in making our vision a reality.
The trick is, they don't make Web sites like they used to. It's sort of like cars… you used to be able to look under the hood and identify and actually work on a variety engine components (air filter, carburetor, spark plugs). Ever look under the hood of a Web 2.0 site these days? If you did, I imagine you backed away from your browser slowly and carefully, making no sudden moves. Think I'm kidding? Pick a page, any page, and "view source" from your file menu for a real surprise.
Since we're setting the bar pretty high for ourselves, we're certainly not letting Genex off any easier. The journey begins as we go public in July with our consumer web site at www.bhgrealestate.com, but the challenges will continue month after month as we continue to develop and improve a site that has a real compelling value for consumers.
The lesson here is that Rome wasn't built in a day. As we develop the full reach and capabilities of the site, we will keep in mind a vision where we work to execute key elements extremely well and build upon those successes in phases as we strive towards our ultimate objective… the consumer Web destination of choice for all things real estate.