Have you heard? April is Better Homes and Gardens® Real Estate's National Open House Month! To celebrate, our affiliated associates will participate by holding open houses throughout the month!
As you know, open houses are a great chance to meet potential buyers AND sellers, as well as get to know the neighbors and local community. Think of it as a marketing opportunity!
Our BHGRE® Open House Sweepstakes will allow consumers a chance to win $2,500. Consumers can enter by attending any BHGRE open house and uploading pictures of themselves next to open house signs, and then uploading these pictures to our Facebook page via the Open House Sweepstakes tab.
If you're a BHGRE real estate professional, our sweepstakes will certainly get your guests even more excited to check out your open houses. Remember, not everyone is in the know! Here are ways you can get the word out about this exciting opportunity.
Change your cover photo to the official Open House Sweepstakes cover photo from our Facebook page. To download, click on our cover photo and select "Download" under Options.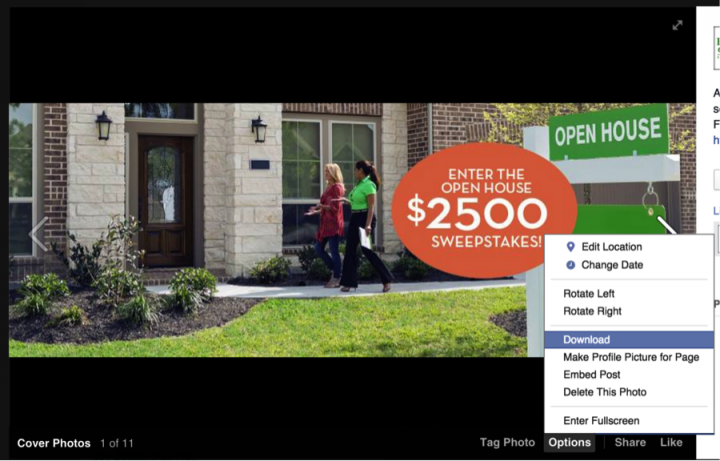 Be sure to share the BHGRE Open House Sweepstakes post with your network so they don't miss out on winning the big prize! You can do this by clicking "Share" on the post. Add your own caption if you want to personalize the message.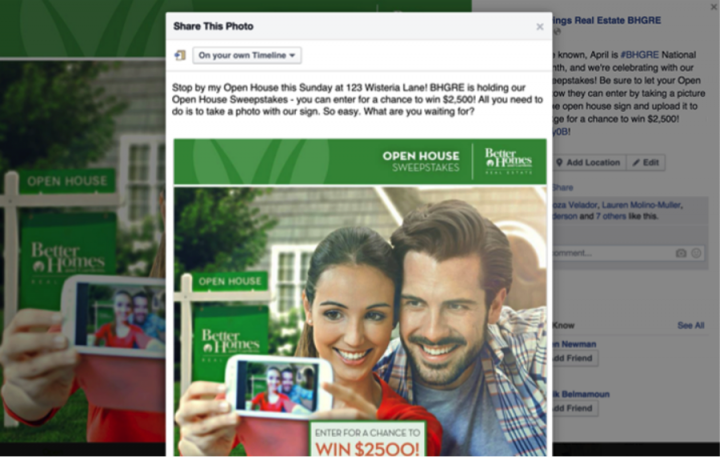 If you're on Twitter, retweet our tweet to your followers.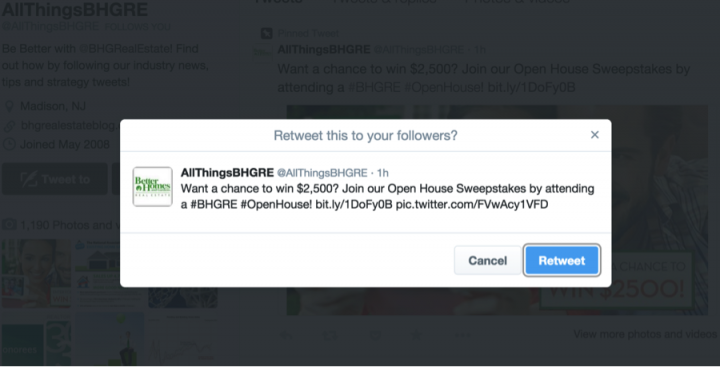 Tell your guests about our Sweepstakes when they sign in at the property and remind them again as they are leaving.
Remember, photos have to be submitted via the Open House Sweepstakes tab on the BHGRE Consumer Facebook page to be eligible.
Check the Better Homes and Gardens Real Estate Life blog for more information on the sweepstakes, but also follow our All Things Real Estate BHGRE Facebook and Twitter accounts for Open House best practices and tips throughout the month. And of course, stay tuned to Clean Slate for even more!
If you're a member of the BHGRE Greenhouse, we've created several tools and resources, such as training programs, customized email campaigns and a social media kit, so that you can create your own remarkable and successful event.
What are you waiting for? Get your listings ready, start planning your open houses, and let everyone know about the Open House Sweepstakes now!