Fusion 2015, our Better Homes and Gardens® Real Estate brand conference, came and went, and each day in Las Vegas was filled with more excitement than the next!
The three-day event, attended by nearly 800 people, brought back a lot of familiar faces, but it also welcomed many first-timers from the new companies that joined the BHGRE® family. As expected, this year Fusion was all about innovation, enrichment and sparking conversation within our network, and everyone from our guest speakers to our affiliates did an excellent job. Of course, it would be remiss not to mention our attendees who brought their amazing energy and passion to the conference!
Major highlights from Fusion include: the announcement of our new national philanthropic partner, Rebuilding Together, Ken Schmidt's electrifying keynote speech about creating unique, long-lasting consumer relationships, and the unveiling of our new consumer marketing campaign, "Expect BetterSM."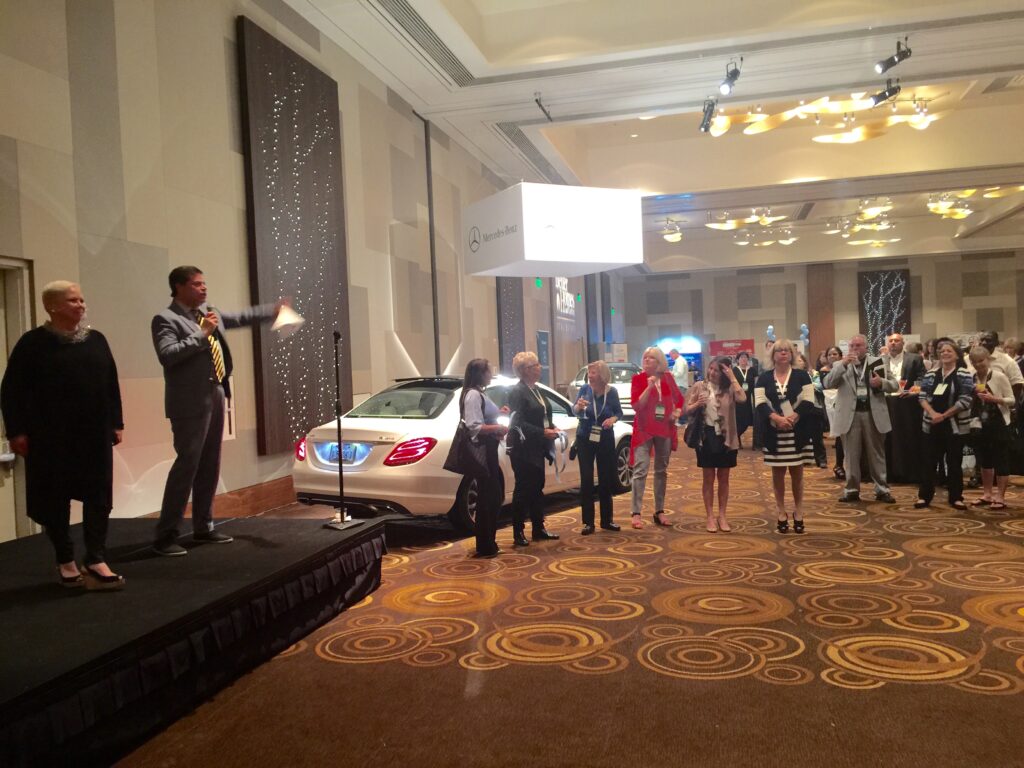 The announcement from Sherry Chris, president and CEO of Better Homes and Gardens Real Estate about our new philanthropic partnership with Rebuilding Together was a huge crowd-pleaser at Fusion. The partnership will align the BHGRE network with Rebuilding Together in an effort to promote and raise awareness about the home maintenance issues that deeply affect the elderly, the underserved and the disabled. A fundraising auction was also held on the same night of the announcement, and we are thrilled to report that it raised a total of $10,000 – what an exciting start to kick off our partnership! Read about all of the details on Rebuilding Together here!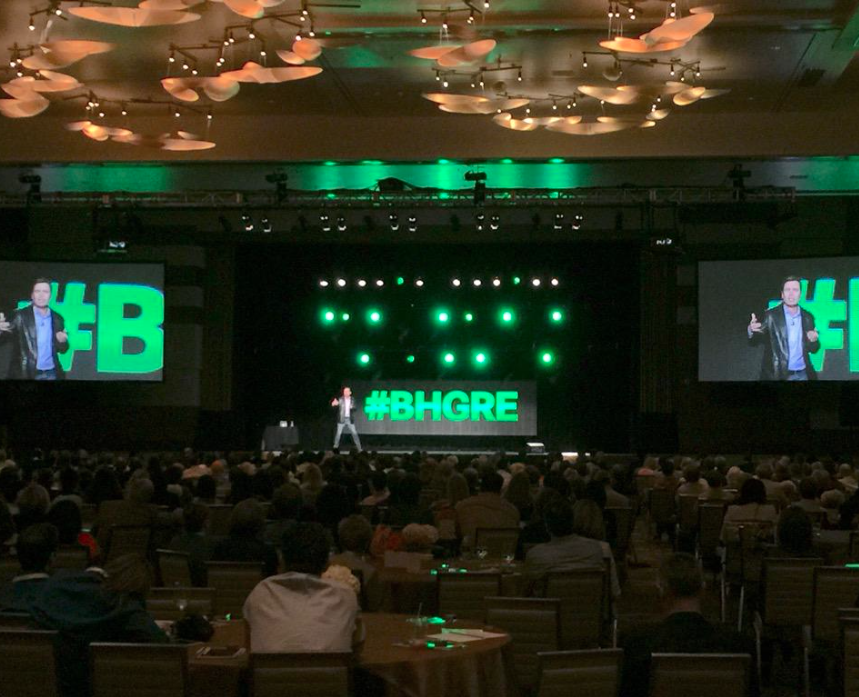 During his dynamic and entertaining keynote speech, Ken Schmidt, brand visionary and former director of communications at Harley Davidson Motor Company, touched on building your brand to make a lasting connection with your consumers. He reminded real estate professionals that "people want to connect and share," and when you are able to form an emotional bond with your clients, you craft a customized experience that is more meaningful and even tattoo-worthy. As real estate is moving further and further into the social networking space, real estate professionals will need to think of more unique ways to capture and retain the attention of prospective clients.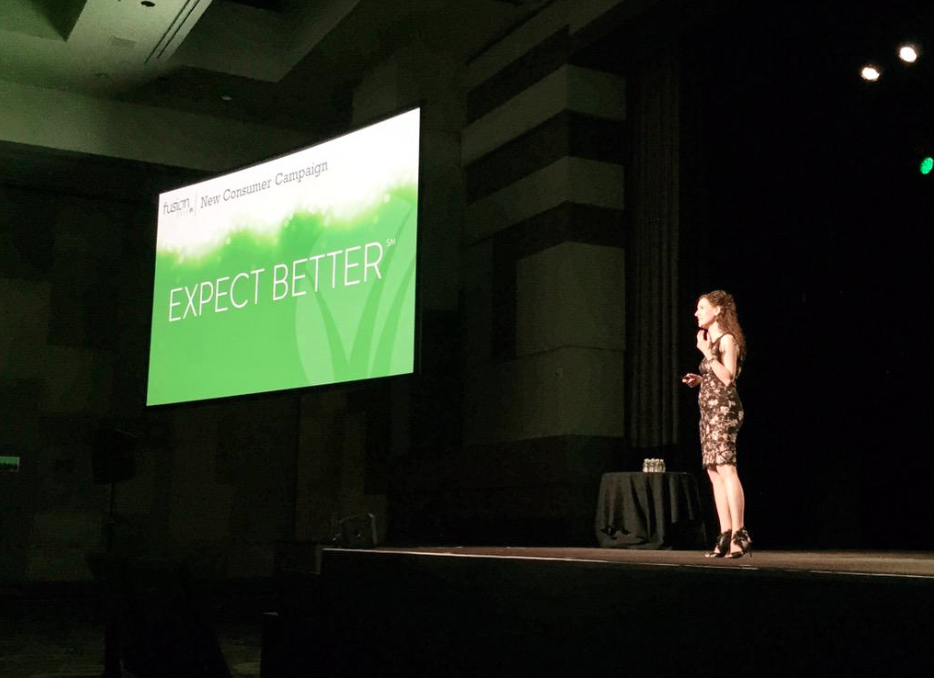 Jennifer Marchetti, CMO for Better Homes and Gardens Real Estate unveiled the new "Expect Better" consumer campaign, which was designed to help network members communicate the unique value they offer their customers.  Listing and marketing materials will be introduced later this springto differentiate the BHGRE brand on the platforms of service, lifestyle and exceeding expectations. The campaign is ownable, unique, warm, showcases diversity in our photography and will serve as an exciting consumer marketing platform for the brand and our network for many years to come.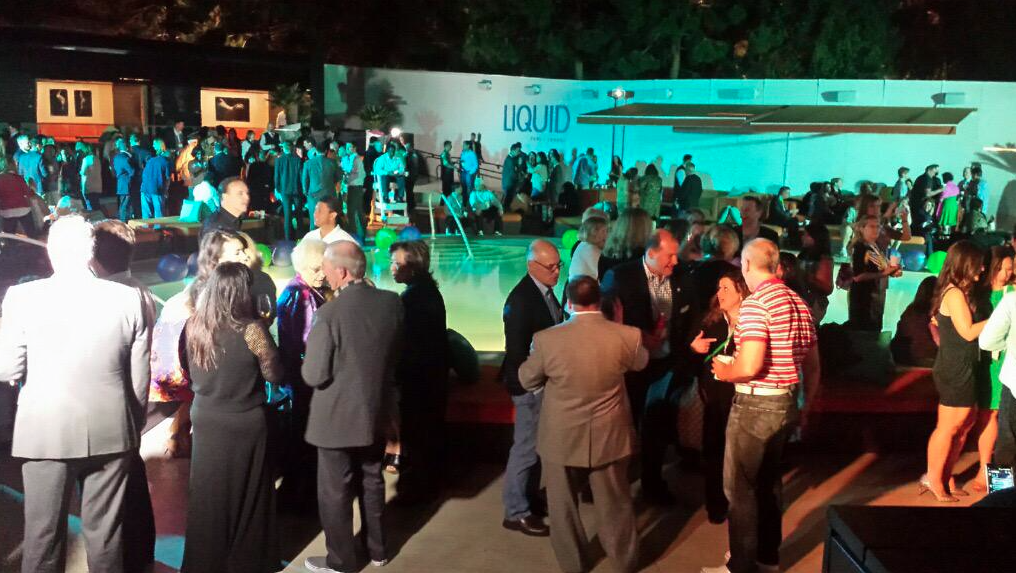 Yes, yes, we know – what happens in Vegas is supposed to stay in Vegas, but these were some other exciting events that happened at Fusion:
Sherry Chris, president and CEO of Better Homes and Gardens Real Estate kicked off the conference with a look at key brand accomplishments.
Quote Highlight:  "We knew that being a values driven collaborative lifestyle brand would differentiate us now and decades into the future." – Sherry Chris
The "Voice of the Consumer" panel featuring Sherry Chris, Jennifer Branchini, Sales Associate, BHGRE Tri-Valley Realty, Ken Brand, Sales Manager, BHGRE Gary Greene, Kevin Woody, CEO, BHGRE Go Realty,and John Finnegan, Owner, BHGRE JF Finnegan gave everyone at Fusion some great insights about consumer experiences.
Quote Highlight:   "The value of the agent is essential to help the consumer emotionally through the transaction." – Kevin Woody of Better Homes and Gardens Real Estate Go Realty
Travis Robertson of Robertson Coaching International gave a rousing speech during his session on the Millennial Revolution.
Quote Highlight:  "Move from selling to educating!" – Travis Robertson
Our very own Karlton Utter was especially fired up for Fusion this year, as he encouraged BHGRE affiliates to put the "Try in Triumph" during his Zero to Hero informational session.
Quote Highlight:  "The difference between "try" and "triumph" is just a little "Umph!" – Karlton Utter, channeling Marvin Phillips
We had a great time with everyone in the BHGRE family at Fusion 2015 and we're so proud of how far everyone has come in the past two years. As we continue to #BeBetter going forward, here's a quick reminder from Sherry Chris: "Being different is better. Be Different."