Real estate agents should think about meeting leads throughout the year, but summer days are exceptionally perfect for networking. With so many community activities and events, it's easier to get out there and mingle with your farm area.
Below are some ways to put your name and experience in your neighbors' minds during summertime to stay top of mind for when they're ready to buy or sell.
Walk Your Neighborhood
Summer brings longer days with families spending more time outdoors in the afternoons and evenings. During this carefree season, walk your neighborhood and meet people.
Talk about their plans and needs. Get to know homeowners and what they want. Share your experience and expertise, and chat about schools, community safety, and home prices.
Attend a Farmer's Market
Summer farmer's markets see a host of community members who like to shop for local fare and linger around to visit. Hit up your neighborhood market and introduce yourself to vendors and shoppers.
If your market allows, set up a booth where you can answer questions and pass out valuable real estate information. Even standing on the corner with business cards and flyers can be enough to stay in the minds of those who may want to transact soon.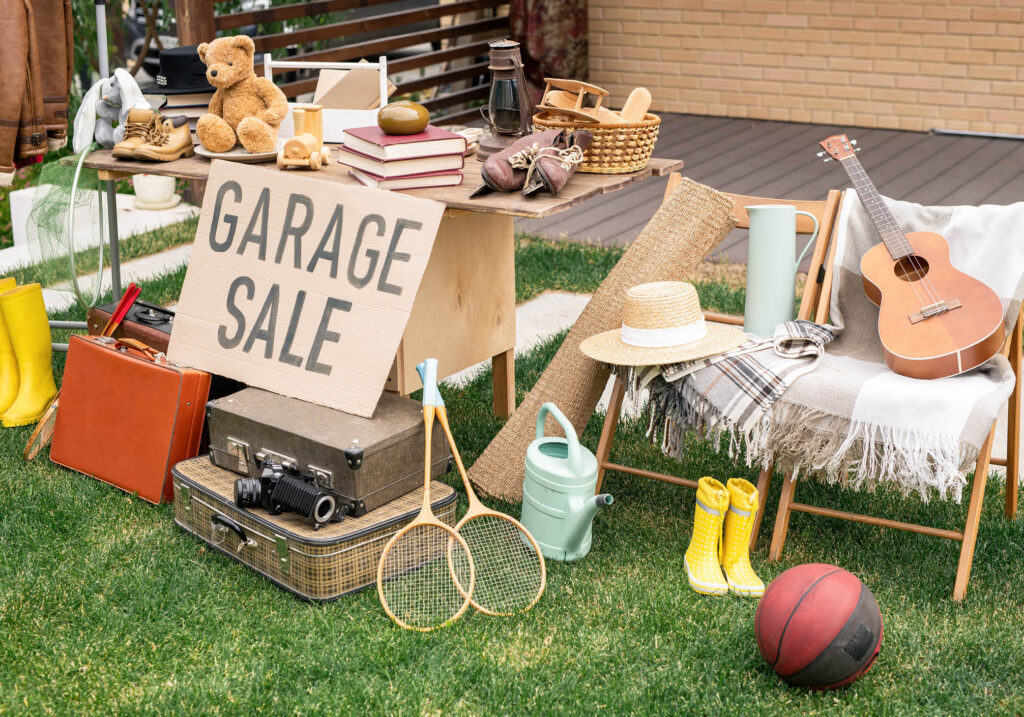 Hold a Garage Sale
The easy days of summer often mean more people are out looking for things to do on weekends and garage sales are typically a popular morning detour on Saturdays and Sundays. Surely you have some items you can sell at a garage sale you host on your street.
If you can't pull enough belongings together to sell, recruit your neighbors. Hold a street-wide garage sale where you can chat, work together, and maybe even raise money for a great charity.
Volunteer at a Kids Camp
Real estate leads can come from nearly anywhere, so take advantage of the summer and camp season by volunteering. You'll do a great deed for kids and get a chance to meet many parents in your farm area.
Check with your local YMCA, community center, or school and see if you can mentor children who want to learn a bit about business. At the least, you should be able to help a summer camp program by chaperoning or volunteering for camp restoration duty.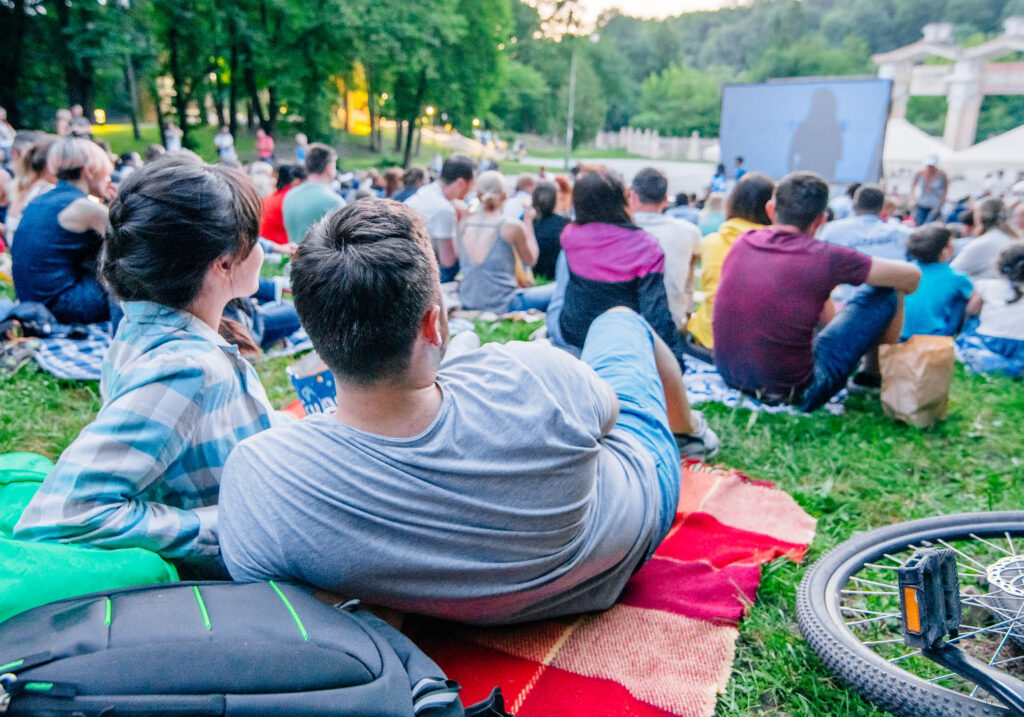 Concerts or Movies in the Park
Many communities host concerts and movies in the park series over the summer. These laid-back events are perfect for generating leads because they're all about getting to know neighbors while having a great time.
See if your concerts or movies in the park program allows you to set up a booth or tent where you discuss the current local market and showcase your listings. (*A pro tip… Bring homemade goodies or cold drinks to share).
Youth Sports Leagues
Does your local park or recreational center have a summer youth sports program? If so, ask if you can sponsor a team or the league by placing an ad in a program or paying for a banner.
And, of course, show up for some games to introduce yourself and meet your farm. Chat about where folks have come from and where they might want to go. Position yourself as someone involved in and cares for the people in the community.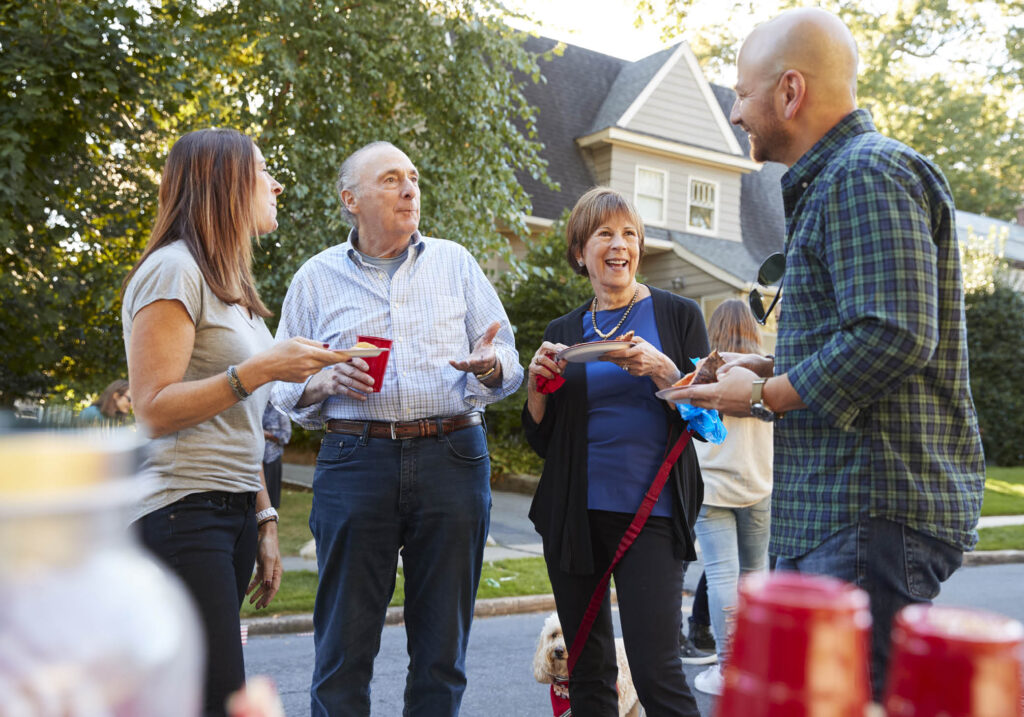 Host a Block Party
Invite your street to a block party where you tell neighbors about yourself and your hopes for the area. Bring great food and drink as well as marketing materials to show off what you do.
Be prepared to talk about local home values, days on the market, summer marketing strategies, and other real estate topics pertinent to your farm.
Summary
Summer activities like garage sales, block parties, sports events, beach days, and BBQs are ideal ways to get to know your farm and establish yourself as the local real estate expert. They make generating leads easy because these events' slow pace is perfect for talking, getting to know neighbors, and bonding over shared interests.
Remember, whenever you host, sponsor, or attend an event during summertime, you have three main goals: meet leads, establish a base for trust, and explain why you're the best real estate professional to help them buy and sell. Of course, bring business cards, postcards, and flyers to any event you attend. Additionally, take pictures of all your summertime events to share them on your blog and social media channels.