Wondering about renovations that pay? Many homeowners and real estate professionals find they get a great ROI with a garden makeover. In particular, sellers and agents today are sprucing up yards with butterfly and bird-friendly plants.
Why create a garden to attract these winged creatures? For one, the flowers that butterflies and birds feed on are gorgeous, and their visual appeal will surely please buyers. Secondly, butterfly and bird gardens make an excellent shelter for wildlife, something that's important to many of today's future homeowners.
Designing and adding a butterfly and bird garden to a yard is usually straightforward and budget-friendly. It's a project a homeowner or agent can take on over a weekend, but you can typically find a garden professional to do the job for you.
Read on if you want to learn which plants attract butterflies and birds, and plan an outdoor feature that will give life and movement to a front or backyard. Our ideas and tips for this fun and worthwhile garden makeover can be just what your listing needs to catch buyers' yes and make them want to call a property home.
Corner Garden
Many homeowners and agents are amazed at how simple it is to create a tiny pocket garden to attract butterflies and birds. Choose a corner of a lawn or a little triangular spot by the property's main structure to throw up a quick color display with a rainbow of flowers.
Zinna, cosmos, butterfly bush, and black-eyed Susan are stunning low-maintenance perennials that you should be able to find at a local garden or home improvement center. Pollinators can't resist these flowers and buyers likely won't be able to either.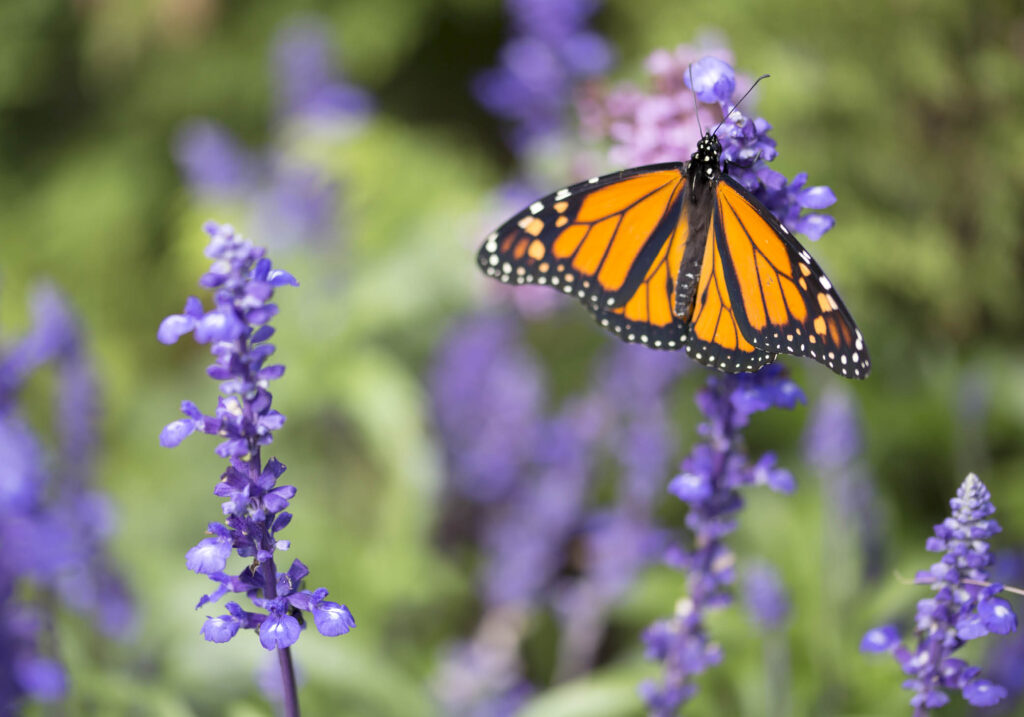 Simple Butterfly and Bird Garden
Are you looking for a super simple garden to create and maintain? Go with a no-fuss garden that you can lay out on almost any plot.
Choose tried-and-true plants like butterfly weed, aster, catmint, and bee balm, all of which produce mega color from summer to fall. The pollen, nectar, and seeds in these plants are irresistible to bees, butterflies, and birds. And, flying friends may especially like it if you add a little birdhouse for them to perch on and nest in.
Full Sun Garden
Areas that get sunshine all day need gardens that don't require much care, especially with so many cities and states experiencing water shortages.
Our full-sun garden idea includes hardy perennials like purple coneflower, aster, and coreopsis. These sun-loving and long-blooming florals tolerate drought, and they provide lots of nectar for butterflies and seeds for birds.
Island Butterfly Garden
Simple-to-grow perennial and annual flowers like butterfly bush, phlox, and anise hyssop can be the highlight of an island-inspired butterfly garden, with leafy sources of food, such as parsley, added to nourish butterfly larvae.
An island garden wouldn't be a proper one without a water feature and some rocks. So, add these features to give butterflies and birds something to drink out of and sunbathe on.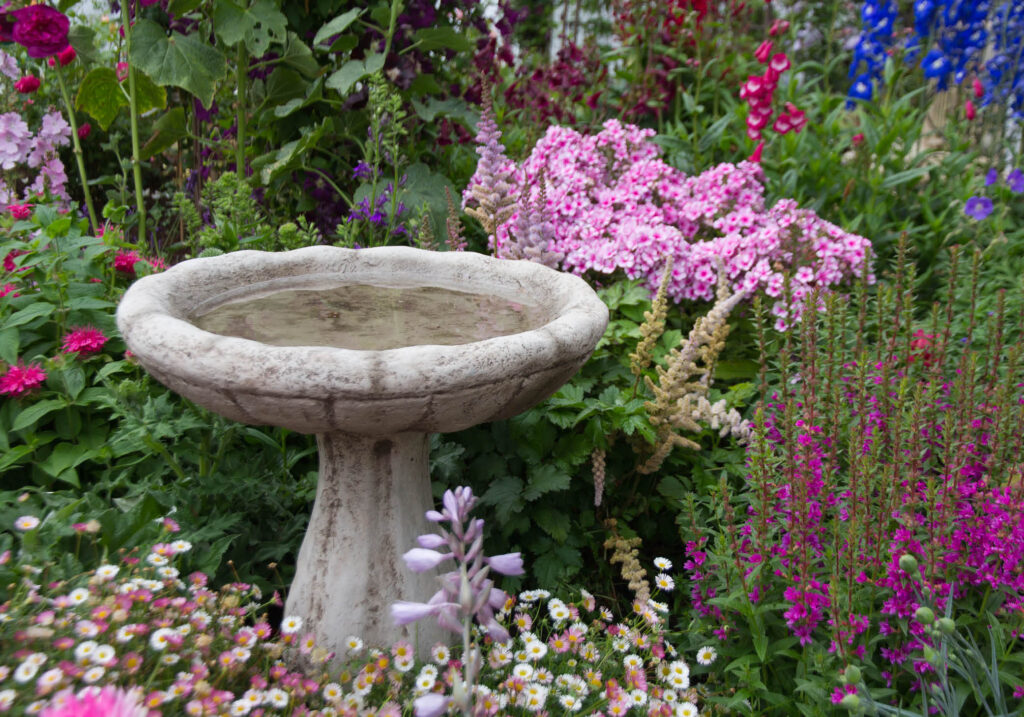 Small-Space Water-Saving Garden
Properties that don't have a large yard, and those without easy access to a water resource, can still benefit from a butterfly and bird garden. You can create a dramatic oasis for our friends in flight with a patio or balcony garden that contains tough plants to withstand rough conditions.
Assemble a bird bath as the focal point of this garden (bonus points if you find one that recycles greywater) and surround it with colorful and lush blooms like yarrow, blanket flower, and pine leaf penstemon. This garden particularly appeals to hummingbirds and songbirds.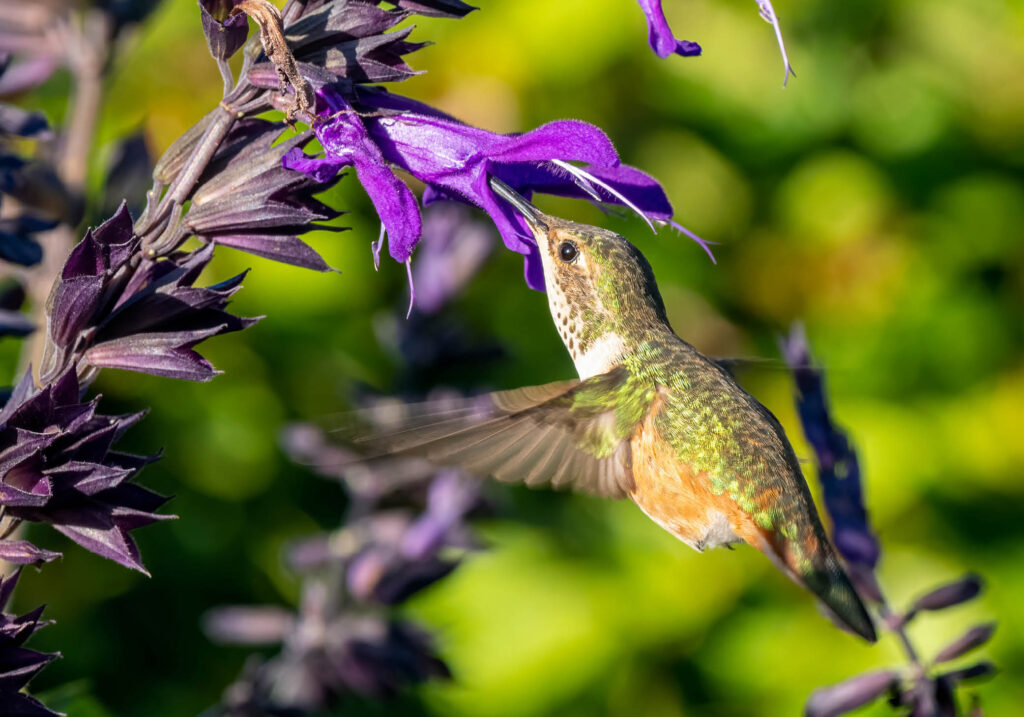 Tropical Garden
A tropical garden is a statement butterfly and bird-friendly garden that looks fabulous in the yards of architecturally exceptional properties. And, it can be just the outdoor look to spruce up a home that needs a unique selling feature.
To create this garden, place a container of tropical plants as the show-stopping center of attention. Hummingbirds especially love tall purple leaf canna. Surround your focal point with yellow angel's trumpet, taro, red and green caladium, and crocosmia.
Summary
Beautiful butterfly and bird gardens can help break up monotonous stretches of lawn and provide something striking to look at while outdoors or even in a home. As you design the perfect butterfly and bird-friendly garden to suit your next listing, think about creative and memorable ways you can attract wildlife while adding value to your property. And remember to market your garden makeover as eco-friendly when you create your listing brochures and property descriptions!