Real estate agents must know how to market and sell a home during summer, when many people are either out of town, busy doing fun activities, or trying to stay out of the heat (which means no driving around to view houses).
Summer tends to be a short season in real estate terms because families and other potential home buyers have to get back to 'reality' at some point. But, these few months can be lucrative for agents who know how to market smartly.
Putting yourself in a buyer's shoes is the key to successfully selling a home during the summertime. Think about what a future homeowner would like to see and experience, and how a listing might grab their attention over the myriad of temptations summer offers.
Below are some scorching tips for selling a home during summer.
Make Necessary Repairs Before Listing
Sellers often get long lists of repairs from buyers who want this and that fixed before the close of escrow. To minimize this back and forth, and paint your listing in a better summertime light, make necessary fixes before putting the home on the market.
Summer is not the time of year to assume you'll have dozens of offers lined up regardless of the condition of your property. When you have a summer listing, and ideally for any listing, address repairs before you welcome buyers to view the home. Not only will you likely end up selling the home for more, but you could also avoid a canceled escrow due to findings that appear on a property inspection report.
Cater Curb Appeal to Summertime
A home's exterior, most significantly its front, is a critical area to focus on when readying and staging a listing. In the summertime, the outdoors especially come into focus as many homeowners spend time on decks and porches and welcome guests who come over for pool parties and summertime dinners.
When selling a home during summer, cater curb appeal to what buyers expect. Clean the front of the property so it's clean and attractive. Mow lawns, water grass and plants, maintain weeds, trim shrubs and bushes, and touch up paint. Consider giving the entire exterior of the home a good power wash.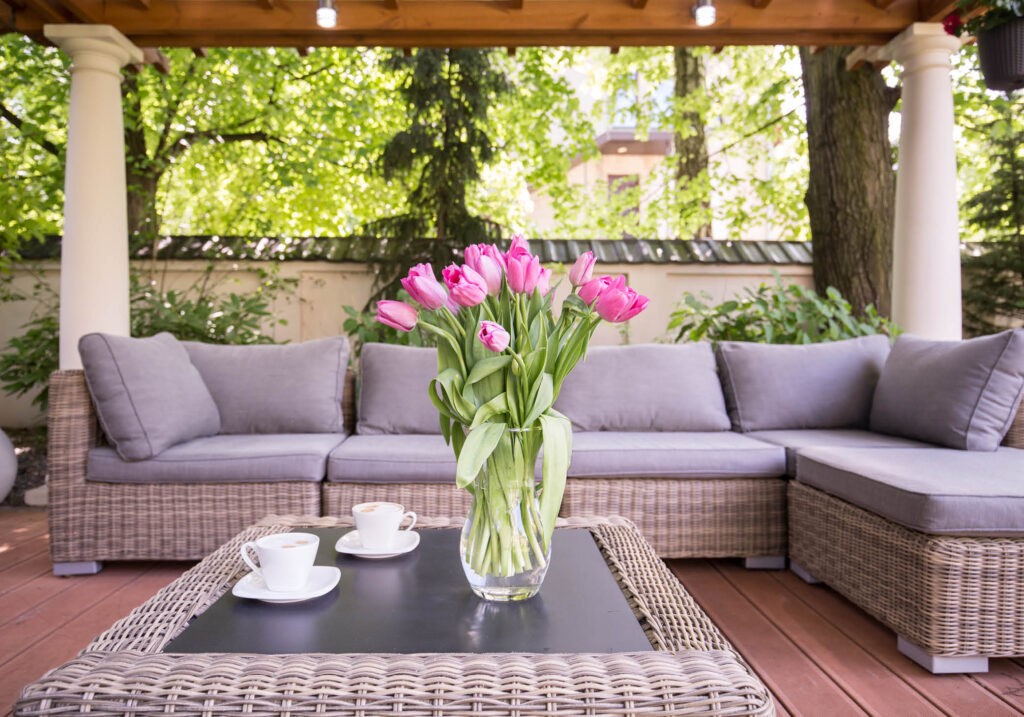 Create Outside Living Spaces
Summertime means gatherings with friends, family, and neighbors, so stage spaces for these fun seasonal soirees. Potential buyers will surely love seeing outdoor dining areas and hangout spaces (like cozy chairs surrounding a fire pit) where they can revel in summer's late and warm nights.
Many agents stage outdoor kitchens with BBQs, pizza ovens, and even small refrigerators and freezers. Think about showcasing your home in a festive light by setting up an outdoor movie theater or game area.
Keep the Property Cool
Selling a home during the summer can be challenging if the air-conditioning isn't working or the property doesn't have a cooling mechanism. Buyers who sweat throughout a home tour aren't likely to have positive thoughts about making an offer.
Keeping your listing cool during showing hours is one of the most important things you can do to sell a home during summer. Call an HVAC technician for a quick fix if the home doesn't have a central A/C or a window unit that works well. No air? Consider installing wall-mount air-conditioning units or ceiling fans. Place fans throughout the property and ensure they're quiet and attractive. (*A pro tip… pull down blinds and keep lights off during non-showing hours to cool the home).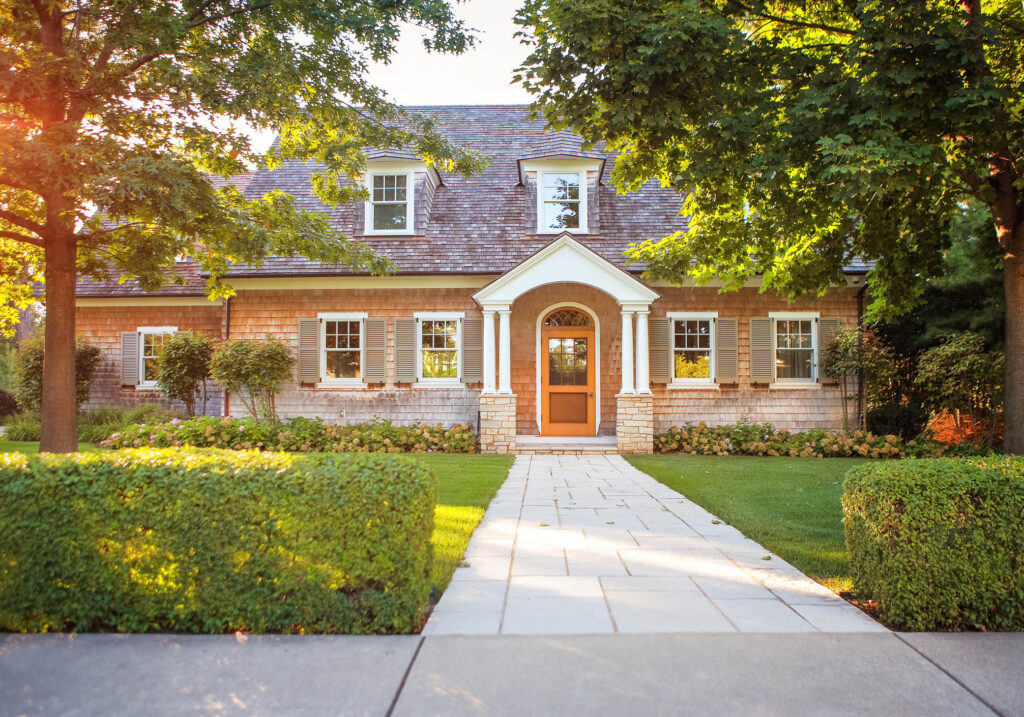 Stage a Summertime Home
Staging a home can positively affect buyers, so take advantage of the playful nature of summertime and create interiors that sizzle.
Summer staging tips include decorating with beachy scented candles, placing fresh flowers (think sunflowers) around the home, setting up a refreshment stand, and swapping out pillows and textiles for those with a tropical or nautical them (or simply bright and cool colored options).
Summary
Summer can be slow for home sales and hectic for people trying to squeeze many activities into a few short months. To attract buyers to your property and persuade them to call your listing their new home, embrace the season with our tips for selling a home during summer. Make necessary repairs, keep the yard up, stage fun outdoor living spaces, and keep the property cool. Create a summertime vibe with seasonal decor that sells the summer lifestyle.