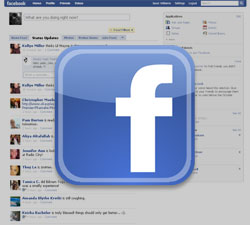 In real estate 101 training I was taught that you tell everyone you know what you are doing and then remind them every time you see them that you are selling real estate. One of my first lessons was to write down the names of everyone I  knew and then contact them to let them know I was now selling real estate. For many new agents today that is done instantly via their Facebook profile.
Now that real estate 101 and Facebook 101 have met, there are amazing opportunities. I admit, it took me a while to figure this out, but recently it dawned as me as I was watching the updates of my selling agent friends on Facebook. They've been posting their new listings as newsfeeds and sharing status updates on their latest work-related activities. Facebook has become the Web 2.0 delivery vehicle for just listed and just sold cards. Cool!
From a networking perspective, what a great way to reinforce to my friends the profession I'm in and that I'm a skilled expert in that profession. Sure beats the old fashioned, monthly newsletter. Now I can give immediate updates.
I've heard several stories from across the country about agents doing business from Facebook and I can see how that could easily happen. If I'm in Facebook daily (which more and more of us are) and I see my Realtor® friends updates on listings and other related business news, that keeps them top of mind when it comes to real estate. When I have a question or am ready to buy or sell, I quickly drop them a note on Facebook. One thing leads to another and there you have it, Facebook shows up on my sales sheet as the source of business. Amazing!
In a time when agents need to maximize every penny, social networking is looking more and more appealing. Just take your real estate 101 lessons and apply them to the online social media world.
I hope to see you on Facebook!