Remote work became increasingly popular after quarantining, and a new normal meant people starting realizing the benefits of working at home. Homeowners with tiny homes found creative ways to transform minimalist spaces into home offices. Agents learn how to attract buyers who work at home by sharing home office ideas with sellers to help them turn unused spaces into functional workplaces.
From Closet to Power Office
Often closets become storage spaces for unused items. Instead of hiding overstuffed closets, encourage sellers to clean out and turn a closet into a home office area. Large closets become tiny offices complete with a door, shelving, and compact desk and chair. Add a window or colorful pictures to make the addition more appealing. Small closets also work well and appear larger when the door is removed. Get creative with shelves and wall units to maximize the potential of the space. Take panoramic photos to show off the functionality of the area and attract more work-at-home buyers.
A Functional Kitchen Niche
Nobody wants a kitchen or dining room table piled with smartphones, laptops, and paperwork. Ensure everyone has a place to eat at mealtime by turning a kitchen or dining room niche into a home office. Stage the table to show buyers they can serve dinner right after work without leaving the room. Add plates, napkins, and flowers to the table to help buyers imagine having dinner in the room. Set up a desk, shelves, and eye-catching artwork to turn a corner or niche into a workspace. Share this dynamic room on social media to showcase the possibilities for creating a home office with limited space – and attract buyers who need a home office. Better Homes and Gardens® affiliated agents have access to a robust social media network to drive more attention to their listings.
Divide and Conquer in the Living Room
Tiny homes and apartments might only have one or two closets and no flexible space. An easy way to create a feeling of separation is by adding a divider to the living room. Move the furniture to make an area for a desk, chair, and small file cabinet. Consider painting the wall a different color to differentiate the office from the living room. Choose from solid or transparent dividers based on the home decor.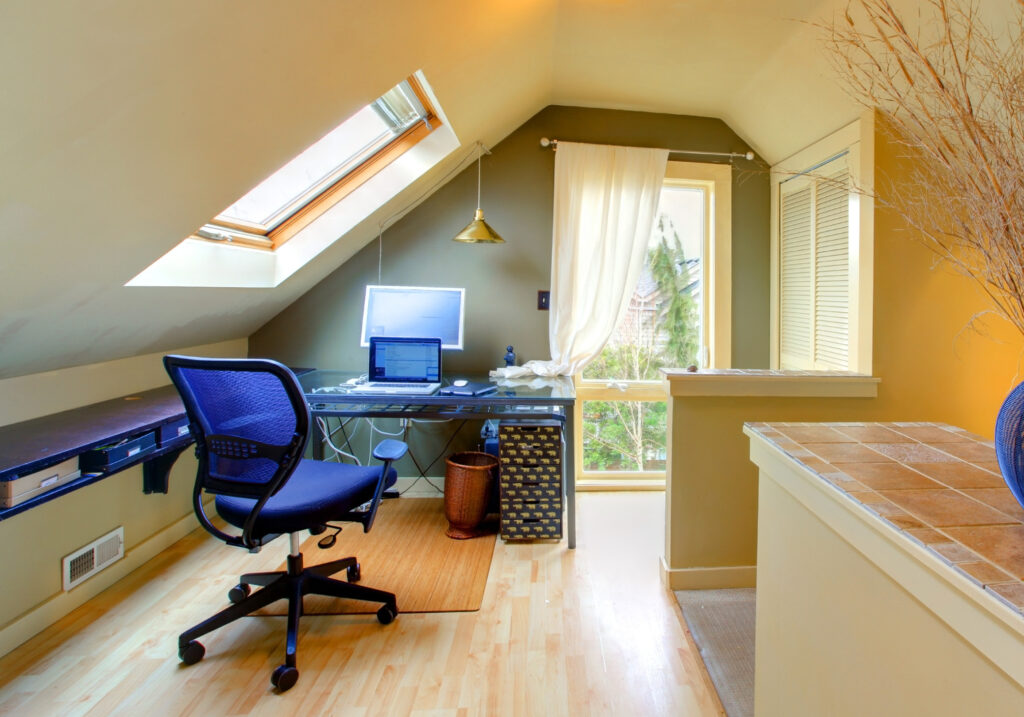 A Lofty Home Office
An attic filled with old toys and clothes won't attract more buyers. But, on the other hand, making this unused area into a home office turns dead space into a functional workplace. Keep building codes in mind when planning a loft office, especially if a significant renovation is required, so buyers have no issues when making an offer. Consider adding a staircase or ladder to get to the loft easily. Install a window or two for fresh air and natural light. Electricity might also need to be added to support plug-in technologies. Savvy agents maintain a list of reputable local contractors to recommend to clients – and encourage reciprocal referrals to get more leads.
Going Down to Work
A basement often winds up being used for laundry and storage. A laundry room can be transitioned into a basement home office with minimal renovation, as the doors, walls, and electricity already exists. Homeowners may also decide to finish a separate space in the basement to create a spacious home office. Once again, building codes and regulations are crucial to have in mind when turning a basement into an office. Create a reference list for sellers to help them contact the right local regulators to determine what must be done to renovate the basement and create another room.
Floating Office Area
Homeowners living in a studio or tiny one-bedroom place understand limited living space. However, with every inch already in use, it is challenging to create a home office. Post-pandemic home improvement trends include floating consoles, which can be used for storage and as a work desk. From bicycles to paperwork, a floating wall unit instantly adds extra space to a tiny room.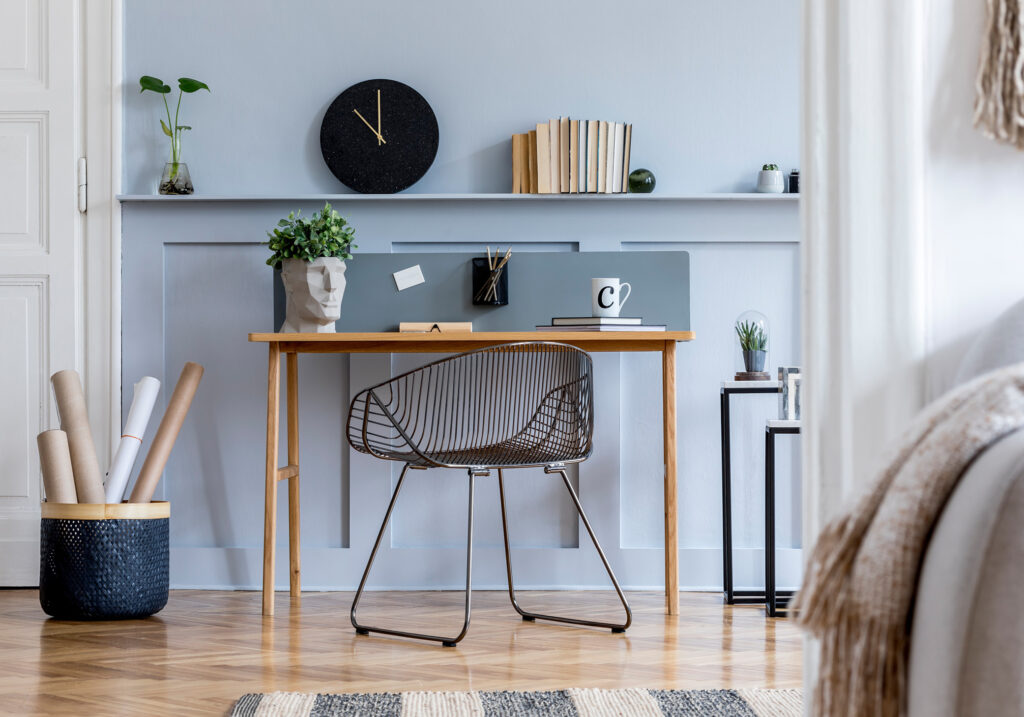 A Hall With It All
Busy households often use every available space to accommodate the residents. Finding a suitable spot for a home office means looking closely for unused space. Hallways are often overlooked as homeowners use them to get from one room to another. However, a hall can easily be turned into a perfect place for paying bills, doing homework with kids, and working at home. Add shelving to store technologies, paperwork, and office necessities. Include a small chair and side table to make the space functional but still allow people to walk comfortably down the hallway.
Knowing how to attract buyers in a competitive market post-pandemic means staying on top of the current trends. A new normal means buyers want more functional spaces in a house, such as a home office. Share innovative and cost-effective home office ideas with sellers to generate more leads and sell the property faster – and possiblty, at a better price than they expected.