Today we begin a new interview series designed to invoke passion and purpose into your business. In the "Change Agent" series, I will be speaking with industry leaders about the driving force behind their business success and what keeps them at the top of their game.
Each interview will offer deep insight into the daily life of an entrepreneur and key takeaways that you can infuse directly into your business.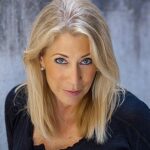 To kick off the series, I sat down with Kelly Mitchell, Founder/Producer of BreveTV.com and Agent Caffeine, a live weekly broadcast focused on marketing, social media, and entrepreneurship and all with a slant towards real estate.
If you've had the chance to meet Kelly or interact with her online then you know what an incredibly vivacious, cheerful and passionate woman she is.
Below are my questions to this incredible change agent around a topic that caught my attention on one of her recent shows, the four things top sales people do every day without fail.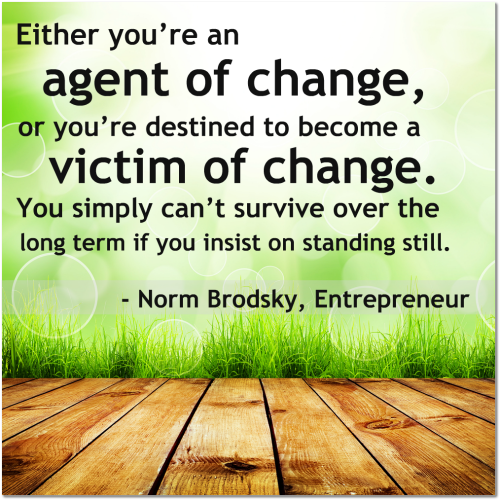 Q: Some real estate agents can hook a buyer masterfully while others struggle to close each and every transaction.  What do you see as the differentiating factors between a top producer and that struggling agent?
I remember as a new agent how much I wanted to please people and secure them as a new client. I also spent a lot of time thinking about the bills I had and how much easier getting this buyer would make my life. Then I'd think about what would happen if I didn't get them.  That's fear.  People can smell fear and desperation. It's palpable. They need to be confident you can help them regardless of your need for a paycheck.
Once you put that fear behind you, there is a metamorphosis.  Operating from a place of power conveys confidence. People gravitate towards those with confidence, not weakness. Having the right attitude and taking the outcome out of the equation helps you guide the transaction, and help your clients choose the right ones to get into.
I'm not opposed to telling people I will not represent them in what I think are bad investments or risky choices. I think there is power in having the ability to walk away no matter how much you want that paycheck.  Beyond attitude, real estate offers agent's the ability to choose their clients and who they work with. Granted, in the beginning you have a business to build and can't be as selective but once you've got a solid base, you should refer out those deals which the best match for your personality, lifestyle or temperament.
Q: There is a lot we can learn by understanding the psyche and disciplines behind today's top real estate professionals. Can you share what common traits you see shared by top producers?
There is the shear will to succeed. Positivity, professionalism, competitive natures and goal oriented are all qualities they share. They are also people who love to win and feel they've achieved something powerful.
In my eyes there are two types of top producers.
1) Those who succeed regardless of who gets in their way and at whatever cost.  Those are the producers who people whisper about. Who really aren't successful because they're good at what they do, but they're good at playing a game; a game that frequents the gray areas of business and ethics. Thankfully, this is not the norm, but it exists in the space.
2)  Those that put their clients above all others, who love the ability to achieve and win, and are incredibly creative at figuring out how to solve problems for their clients.
They're also affable. They make it easy for their clients to work with them.  Practical Personas don't let little things become pain points.  Those are your opportunities to solve problems and make it easier for your clients.  It may cost you a little time, or a little money, but it will win you a lifelong client.
Q: Many real estate agents reach the top of their game and then take a tumble from their high performance levels. This stresses the importance of not only climbing to the top, but adapting to remain at the top. Can you share with us what it takes to become a top producer and then what steps must be taken daily to stay on top?
This is an area I am extremely passionate about. Often we get into the business because of the money.  I believe there has to be a core passion that is the center of your universe that isn't money.  I always ask people, if you could be anything in the world, what would that be? If you could do anything in the world, what would that look like?
The business is definitely stressful so having a focus on what truly matters is important. Not only is it a way to reduce stress and keep the enjoyment level up in the realm of real estate, but it also can provide them a wonderful way to expand their sphere.
Additionally, their daily focus needs to be about balance, and revisiting their goals and achievements.  Something I was exposed to early on:  a listing agent was opening a house for a buyer I was bringing in. She was frail (not old) and had multiple physical issues.  She knew I was new to the business and when I asked to help her open the house she said:  "Don't ever let this business take over your life. It can and it will if you let it.  It did to me."  That memory has never left me.
Q: What would your biggest piece of advice be for any agent aspiring to dramatically grow their business over the next 6-12 months?
Always focus on the basics and document what you do. You should know each and every activity that leads to a closed deal and be able to replicate that success.
You must also do what your good at.  If you stink at open houses, for goodness sakes don't do them. Find out three activities you are good at that help generate sales. Then rinse and repeat.
Be true to yourself. Don't try to be something you are not.  Focus.  Find a niche and really build on that. Do business with people more like you. It's easier and keeps work fun.
And finally, build your tribe.  A tribe is people who are like you.  I believe you can build a tribe out of people in your market or in a market near to you.  Help each other. Brainstorm. Talk about what works and what doesn't. Elevate each other.  
Related articles