Building a strong company culture was the topic of discussion at our Beta Broker Google+ Hangout this week as Better Homes and Gardens Real Estate President and CEO Sherry Chris hosted two brokers, John Skrabec of Live Urban Real Estate in Denver, and Jeff Martel of Better Homes and Gardens Real Estate 43° North.
During the hour-long discussion, each broker shared their vision and values and the importance of a strong culture. Follow along as John and Jeff reveal how they've established a unique culture at their respective companies.
Purpose and Core Values
The cultures at Better Homes and Gardens Real Estate 43°North and Live Urban Real Estate each grew out of a set of core values lay down by the brokerage founders.
At Live Urban, those values are having fun, being the smartest agent in the room and staying connected to one another. They value relationships, education, and communication – three things that come through in how customers perceive them.
At 43°North, core values are very similar in that they revolve around the people.
In fact, when hiring, Jeff said the three qualities at the top of the list that he looks for in agents are a strong moral compass, strong work ethic and the ability to be positive in the face of adversity. 
Participation
Another interesting foundation of 43°North's company culture is participation. Jeff shared that every employee and every agent has a say in company issues. In fact, it's written into their contract at sign on.
"When I hire an agent, they will have influence in the direction of the company," Jeff said. "Of course, we reserve the right to say we can't do everything, but I want people to understand that it's about much more than the commission split."
Jeff even runs sales meetings in a highly participatory fashion. Rather than having a sales manager stand up and do all the talking, they will set up the meeting and leave it to the agents to discuss their issues, successes and direction of the discussion.
As a result, their sales meetings have a high level of participation because everyone leaves feeling like they learned something valuable.
Ditching the Leaderboard
Live Urban also puts value on participation and collaboration. "We do similar things," said John. "We stress that our office is not a competitive environment. We don't have a leaderboard or a top sales person of the month."
Instead, in order to build a culture of collaboration, John and his partner Mark White set up meetings where agent successes are shared more as "teachable moments". For example, one agent in their office recently sold the highest valued listing in their history. Instead of simply congratulating the agent and celebrating the success with accolades, they had her share the story of her experience with all the other agents at the company so they could learn from it.
At 43° North, they've also ditched the old leaderboard method of recognizing agents. Instead, they host an agent appreciation day that singles out agents for their contributions rather than sales.
Hiring the Right Agents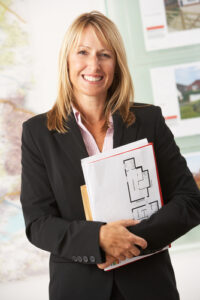 A strong culture is much like a chain link fence. Every chain contributes and when one doesn't fit, the fence doesn't work.
In a real estate company, that equates to agents. Both Jeff and John talked about how their hiring processes play a role in the company's overall culture. Not all agents are going to fit, and that's OK.
At 43°North, cultural fit is very important when hiring. And to be true to their culture of participation, Jeff doesn't hire unless there's an opportunity for a particular agent at the brokerage. In other words, he doesn't hire an agent and simply set them loose to guide their own successes or failures.
At Live Urban, they like to set the expectation up front with agents that the company centers around a participation culture. "If you're looking for a place to hang your license, this is not the place for you," John said. "We let them know that we expect participation in the office and that they share what they know and have learned."
Often, it becomes obvious who will fit and who won't simply by having that conversation.
Bottom Line
Building a strong company culture that agents want to be a part of isn't an easy task. But with purpose from the onset, constant care and guiding core values, it's possible to have the culture you've always wanted and attracted get the type of agents you want to work with calling you instead of the other way around.
Watch a recording of the hangout here:
Join us next time!
Join us for our next Beta Broker Hangout Monday, September 9, 2013 at 2:00 p.m. ET/ 11:00 a.m. PT on "Great Customer Service: Techniques that Make You Unforgettable".   
For more information on the Beta Brokerage Project, see NextGenBrokerage.com.