All Things Real Estate
Have you ever heard the saying, "If you always do what you have always done, you will always get what you have always gotten?"  The idea behind that phrase is simple: doing the same thing over and over again while expecting different results is as Albert Einstein said, "insane."  We must create change within our business through innovation, creativity and the ability to reinvent our efforts.
Take Action
If you have found yourself spinning on the marketing treadmill with less than stellar results, now is the time to take action!  Join us on our new Facebook page for All Things Real Estate.  Here you will find the best practices, success strategies, tips and tools used by agents across the country.  It's a community where you can build relationships, share and interact with other like-minded professionals and find solutions to your most pressing issues.
And There's a Bonus…
Once you land on our new Facebook page All Things Real Estate, you will have the chance to win an iPad2!  From now through 1/31/12, Better Homes and Gardens Real Estate is giving away an iPad2 to TWO lucky winners!
To enter the sweepstakes simply fill out our short form and then hop on the All Things Real Estate Facebook page and learn what top real estate professionals are doing every day to succeed!
Plus, if you refer more of your real estate friends, you will receive an extra entry for each one that enters.
Just click the link below to join!  We can't wait to see you there!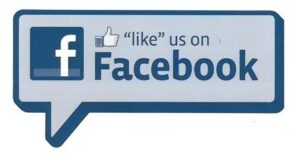 Don't Forget!  Check out our latest blog for a roundup for the top posts of the week on All Things Real Estate.