It's the time of year when people reflect back on the last 12 months and look forward to the New Year, and so it felt fitting to share about the adventure on which I embarked at the start of 2010. In the last 12 months I've stepped outside the industry and my comfort zone by attending an array of events from SXSW to Social Business Edge and several 140 Character Conferences.
In addition to meeting some amazing people like Stowe Boyd, who produced the Social Business Edge event, and Jeff Pulver, who's behind the 140 Conference franchise, I have had the opportunity to take a look through the technology Looking Glass and have some observations to share.
It has been fascinating to see just how far and how quickly mainstream new media technologies are moving. The expansion and implementation, however, are far from even. From wine making and education to consumer packaged goods and government, new media is being integrated with varying degrees of success. One very positive takeaway has been to see that real estate seems to be at the forefront of new media in many ways – agent adoption, consumer adoption and increasingly at the corporate level – while other industries seem to be struggling at times.
On a more qualitative note, the opportunity to meet and spend time with people who are not in real estate and who are using new media effectively in their businesses has given me some fresh perspective. While at the Social Business Edge event, I met Deanna Zandt, an author and consultant who recently published a book that details how social networking can be leveraged to foster great social change.
The reality of this concept has been shown time and time again this last year at several 140 Conferences, very specifically looking at ways in which Twitter has been used to great effect in charitable causes (140smiles, charity:water) as well as for disaster relief (Haiti).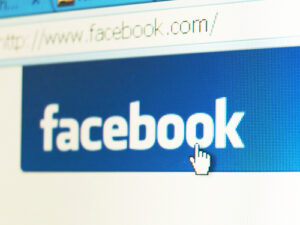 In our industry we have seen the value of Twitter, LinkedIn and Facebook as business tools, but it's important to note that they have great value that extends beyond your business' core bottom line.
From a personal perspective this new media event adventure also has offered an exercise in perspective. As a 30-year veteran of the real estate industry, a place where I know so many people and am highly visible myself, stepping into places where I knew no one (or barely a handful in some cases) was, at times, intimidating. It was a reminder of something that we all know but it is good to remember.
Even if your work focuses you in a particular field or space, it's important to break beyond those borders and explore new areas. By meeting new people whose work is so different from mine and yet who share some of the same business concerns and challenges with technology, it offered an opportunity to expand my own thinking and conversely share my experiences with others. As new media tools make our business more and more social, it's good to expand that social reach further as well. Your business will benefit and you get to make some great new friends in the process.
I'm excited to continue down this new media path and will be reporting back from the journey along the way.