The second generation iPad is here.  After many rumors, a thinner, lighter and faster tablet with two cameras was introduced during a press conference last week.  Will you upgrade?  Some are already calling for people to wait for the next version.
So what are the big trends expected at South by Southwest this year?  Group messaging, according to tech enthusiasts, is going to be as hot as last year's location-based app.  TextPlus, GroupMe, FastSociety and Yobongo, among many others, are trying to break out as the leader in the space. The fast-growing market — GroupMe sends one million texts a day — is only expected to heat up.  Have you tried group texting?
Imagine walking down the street and you get an alert on your phone of a nearby restaurant or retailer that is currently offering a deal.  With a new Loopt feature being introduced at SXSW Interactive, dubbed "Rewards Alerts," users will know of flash daily deals in their vicinity.  I will see what Austin has to offer!
Attention all (forgetful) errand-runners!  Neer, a private location-sharing app for iPhone and Android, has introduced location-triggered reminders.  In the future, users will be able to assign reminders to friends and family (A 21st century chore chart, perhaps).  Never forget to pick up dry cleaning again (or tell your significant other to)!
If you can't decide on your particular art-style, check out Artsicle, a Netflix-style renting service for fine art, according to Mashable.  For a membership fee, consumers can choose from a large, diverse selection and rent a piece of art they want to try, and if they like it, can purchase the piece.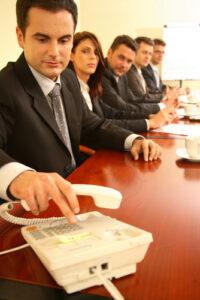 Need to host a conference call with participants in multiple locations?  Skype is planning to launch a conference calling service which will allow multiple people to see each other and share documents.  On a more individual level, SocialEyes, a Facebook app, allows users to video chat with each other.
The advertisements you see on your television may soon be based on your medical prescriptions. According to The Wall Street Journal, technology and data companies are gathering personal data on consumers, including viewing-habits, in order to target ads. Cablevision Systems, for instance, "has rolled out a system that can show entirely different commercials, in real time, to different households tuned to the same program."  Innovative or intrusive?
See you at SXSW!