In a great example of building customer engagement, Pizza Hut has partnered with iN Demand to create "Entertainment Hut," which houses movie trailers, video clips and trivia. Online customers will see family-friendly recommended movies which will be immediately available for order through cable systems. Talk about a 21st century pizza and movie night!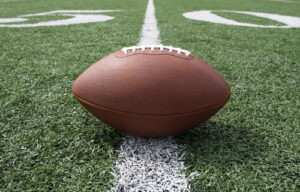 Social networking or promotion channel? Ad spending on Facebook is expected to double this year, reaching $4.05 billion worldwide, while Twitter forecasts $150 million. Wow, I find these numbers to be staggering! What is more mindboggling: the Super Bowl is expected to exceed $200 million in ads in a few short hours! The ads that play during this game are, though, often more memorable and entertaining than any play. For a look back at tremendous Coca-Cola ads during the big game and to vote on your favorite, check out AdAge.
So what kind of advertising makes a big impact? According to a new study by EYE, consumers like posters displayed in malls — especially if it is a photo that includes a human face.
A location-based check-in will eventually lead to a free flight on JetBlue thanks to a new program which rewards travelers that check-in to one of the airline's official airport locations via Facebook Places. How can you offer incentive for your customers to get involved with any of your efforts?
Is 2011 all about taking risks? In terms of consumer goods, the answer is yes. The trends for the year are products that are simple, better for health and cheap. (Not sure LED lights for your teeth really fit the bill, but who knows?) Check out USA Today's top ten new product trends. My favorite: Orville's microwave popcorn that pops into a round serving bowl.
What else is sure to boom even more this year? Local daily deal sites. With Groupon and LivingSocial making waves and Google testing its own service, the buying services, which offer locals steep discounts on everything from local restaurants to spas to entertainment, are here to stay. Are you signed up for one (or more) of these sites?