Posted by Wendy Forsythe 
Question: Do you want to recruit agents to your office, or do you want to attract the best possible talent to your organization?
I'd debate the view point that you want to attract the best possible talent to your organization. We've been telling each other for years that this is a relationship business and you don't recruit relationships–you attract and build them.
In preparation for our launch, we've been developing our talent attraction and selection programs (what is normally called "recruiting"). One component of this is videos for the "Careers" section of our consumer Web site. We've created three different personas representing different people at different life stages, who either are currently in real estate or considering a career in real estate. Check out McKinsey & Company to see a great careers site.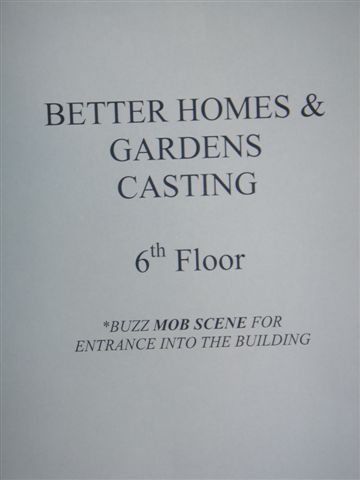 Recently, I attended the casting session for this video shoot. Talk about handling rejection. I would not want to be an actor. We were able to attract some wonderful talent, and you'll see our videos when our consumer Web site launches in July. In the meantime, here are a couple of "aha" moments that I had during my casting session that apply to our real estate talent attraction and selection activities.
1. Let's face it. We do judge a book by the cover. It may sound cliché, but we are visual people. How you look when you walk into a room, how your office looks when someone walks into the lobby, eye contact, and body language all make an impression. People may make an inaccurate impression of you or your company based on these early visual judgments. Just ask the many talented actors who we didn't hire because they "didn't have the right look."
2. Follow your instincts. If it doesn't feel right, it is probably not going to work out. Have you ever hired an agent even though you had a feeling that you shouldn't? How did that work out for you? Usually, not well. Your most powerful tool when attracting and selecting talent is your instincts.
According to Monster.com, 27,000 new résumés are added to their database each day. There is a lot of talent out there looking for a career. In July, tell them to come check out www.bhgrealestate.com/careers to learn more about us!