Today's buyers are more eco-conscious than ever, so real estate agents who renovate and stage their listings are wise to use sustainable paint for touch-ups and big projects.
Going green with sustainable paint options shows buyers you're serious about marketing an environment that meets their needs – a home with as few harmful chemicals as possible.
Not familiar with sustainable paints? We'll show you why green paint options are quickly becoming the wall and ceiling coverings of choice. Already using sustainable paint to refresh your listings' cabinets and doors? Keep reading to see if there are other uses for green paint that you weren't aware of.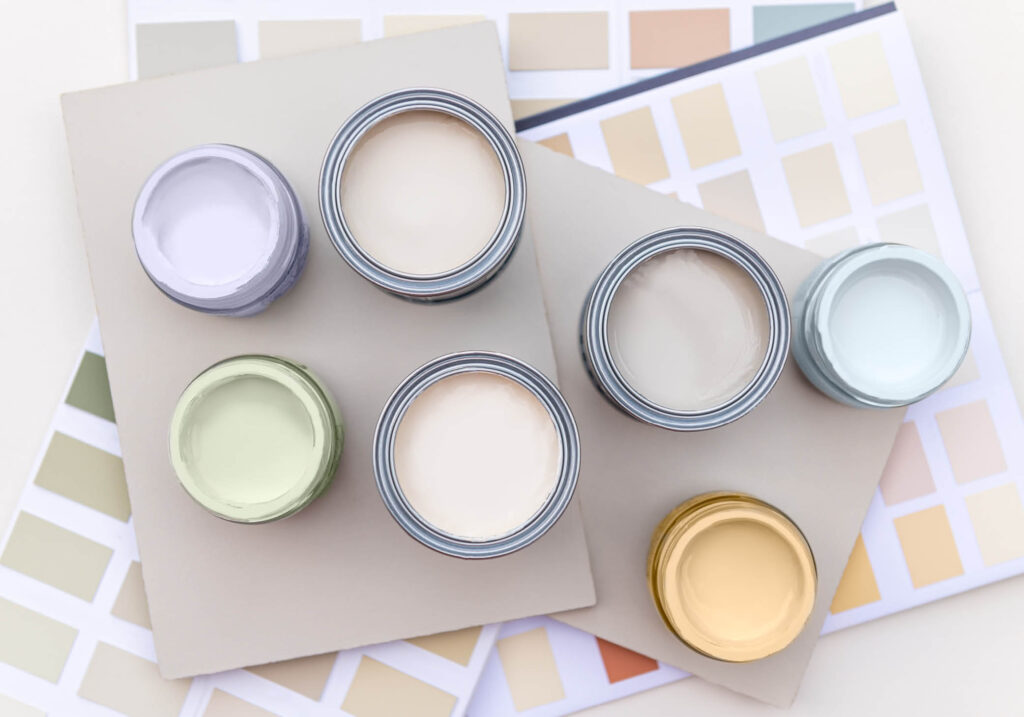 What is Sustainable Paint?
Sustainable paint is a non-toxic option for coloring walls, ceilings, cabinets, and other key foundational and decorative elements of a home. Like traditional paint, eco-friendly paint comes in many colors and finishes, perfect for stagers and real estate professionals who want to dictate the feel of a space.
You might find sustainable paint marketed as low-or-no VOC (volatile organic compound) paint. What's the difference? Is one better for people and the planet than others?
First, let's look at VOCs and why we need to avoid them.
VOCs in Paint
Paint can seem harmless. It might even give the illusion of better health and cleanliness after a room refresh (we all know that 'freshly painted' smell) But, most paint contains VOCs, chemicals flagged as potentially hazardous to human health and the environment.
Formaldehyde is a well-known VOC in paint. This substance and many others in most paint products enter the air as gases, and according to the Environmental Protection Agency, these gases can have short- and long-term adverse health effects.
Your typical paint product contains carcinogenic additives, toxic metals, and environmentally hazardous solvents. Why are these chemicals in paint? They may help prevent mold and mildew growth and allow the paint to dry more quickly.
However, paints with VOCs aren't the only answer for these common household and decorating challenges. More than ever, the paint industry is answering the call for better human and environmental health options.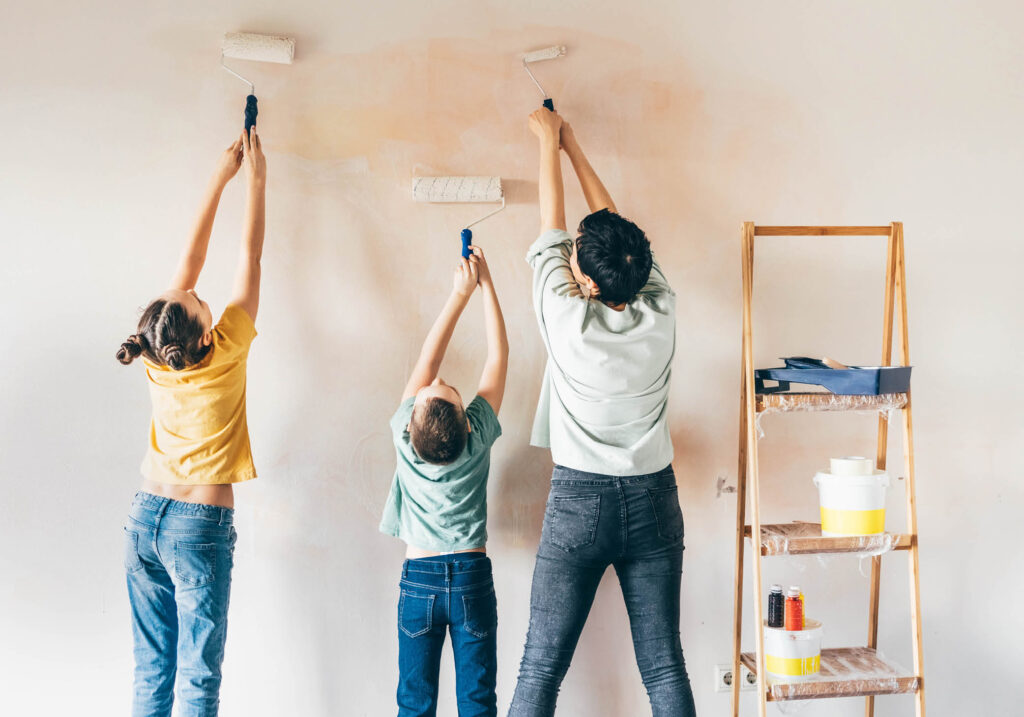 Low VOC vs. No VOC
It may seem obvious that low VOC paint will have few volatile organic compounds and no VOC paint won't contain any. But, are both options suitable for stagers and decorators marketing a green home?
Absolutely. Different environmental protection agencies have various requirements for the number of VOCs in sustainable paint, but if you find low- or no-VOC paint, you're good to use it as a green paint solution.
How to Buy Sustainable Paint
Purchasing sustainable or low VOC paint is pretty easy these days. Most hardware stores and home improvement warehouses sell eco-friendly paint options. You can also buy sustainable paint online.
Popular paint brands like Benjamin Moore, Sherwin-Williams, Dulux, Resene, and Crown have eco-friendly paint lines. Boutique paint companies, such as Homestead House Paint Company, Valspar, and BACKDROP carry green paints that many decorators love.
ECOS Paints is a U.S.-based paint company that sells VOC-free paint in a broad range of colors, and it includes a list of ingredients with every paint order. This documentation for sustainable paint can be a great addition to the marketing materials you give buyers who visit your eco-friendly listing.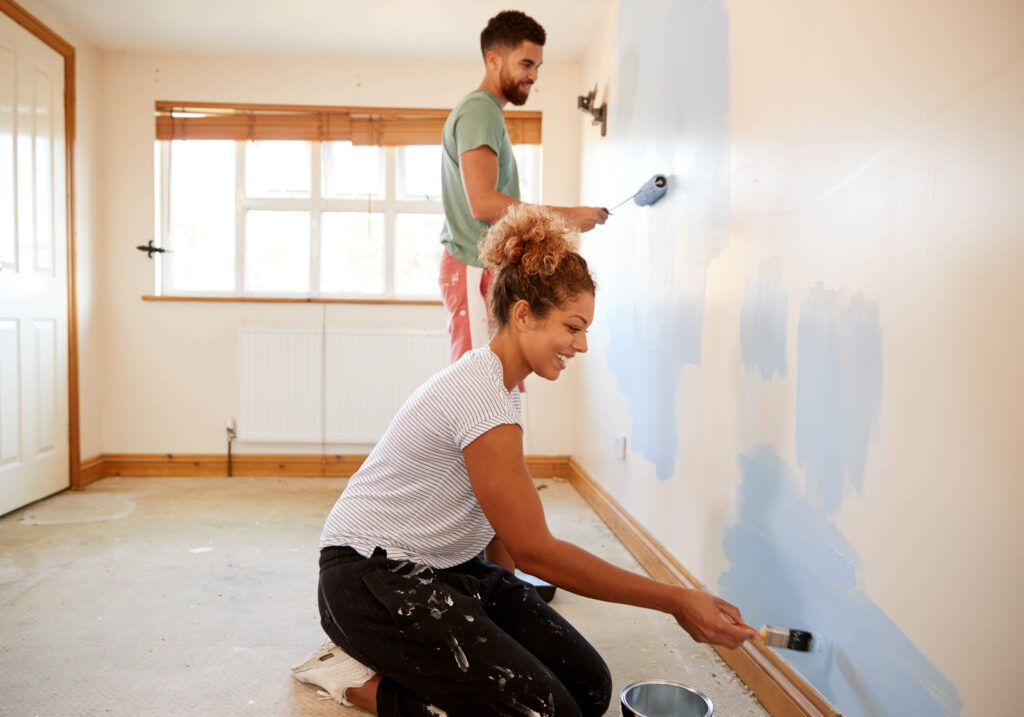 Staging a Listing with Eco-Friendly Paint
Because so many companies sell eco-friendly paints in various colors, you should be able to find the perfect neutral, bold, or cool shade you're looking for.
But, if you turn to a sustainable paint supplier and don't see the exact color you need to brighten a room or create the ideal mood, don't worry. Don't turn away from your goal of marketing your listing as a green property and luring in those eco-conscious buyers.
Most sustainable paint suppliers will color match so you can get that perfect shade of coral, seagrass, or whatever other hue you're searching for.
Summary
Sustainable non-toxic paints are better for people and the planet. So, refreshing or staging your listing with these paint products will show buyers you've considered their needs when marketing your property.
Many buyers like the idea of purchasing a turnkey home and get excited when they find a house that already has gorgeous paint. However, their excitement may turn to disappointment if they learn that a freshly painted interior is off-gassing harmful chemicals. The solution? Whenever you need to paint a property, consider using sustainable paint. Not only will you avoid having that harsh paint smell fill a home you're trying to market to eco-aware buyers, but you'll also be able to highlight the benefit of sustainable paint in your marketing materials.