If you look in the average garage, you're likely to find piles and stacks of personal belongings accumulated over many years. But cluttered garages don't lend to a positive feeling, as you may know from personal experience. This is why decluttering a garage to give buyers a better impression of a home is vital.
Don't skip the garage when you're readying your listing to sell, either sprucing it up a bit or giving it a complete makeover. Never assume you can keep the garage door closed or keep buyers out of this part of a home to avoid a messy scenario.
People who invest money in a property typically inspect every inch. The garage is a critical part of a home to store cars, tools, and holiday decor. It's a place where homeowners like to work out, put projects together, and even entertain.
If your listing has a cluttered garage, you should declutter it before putting the property on the market. With some easy purging and organization strategies, most homeowners (or their agents) should be able to accomplish this task in a weekend but allow a week if needed.
Below are steps for decluttering a garage to make a home sell faster.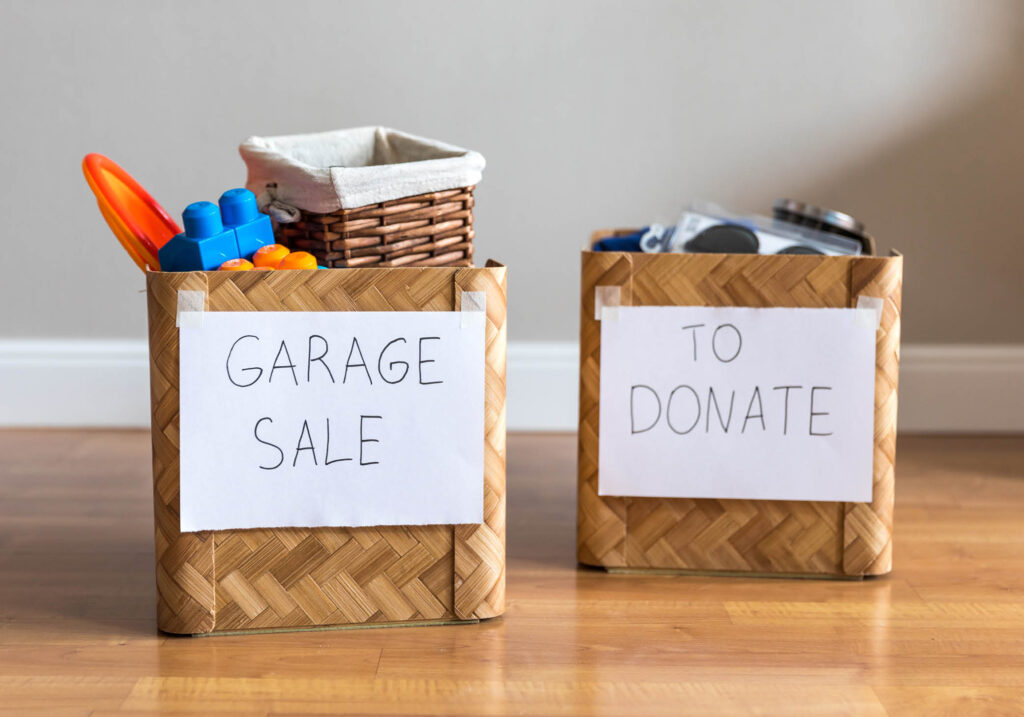 1. Keep, Sell, Donate, or Discard
Separating items into keep, sell, donate, and discard piles is the first step to decluttering a garage. This task may take an entire day and you'll have to have some local charities lined up to accept donated items. Also, find a place off the property to store items for future sale so they don't end up in another room in the house.
Encourage homeowners to think about what items they haven't used in a year. These belongings can go in the sell, donate, or discard piles. Are there things they'll need in their new home? Set these aside for organization or put them into storage.
2. Get Rid of Toxic Materials
Does the garage contain paint, stains, sealants, fertilizers, or cleaning products that aren't needed? You can't throw most of these items into the trash so hire a toxic materials company to pick them up or locate your nearest hazardous waste drop-off location.
Motor oil, gasoline, fertilizer, freon, pesticides, and garden chemicals are also toxic substances that you shouldn't pour down drains or throw in the trash. Check with your county for a hazardous materials disposal program or procedure.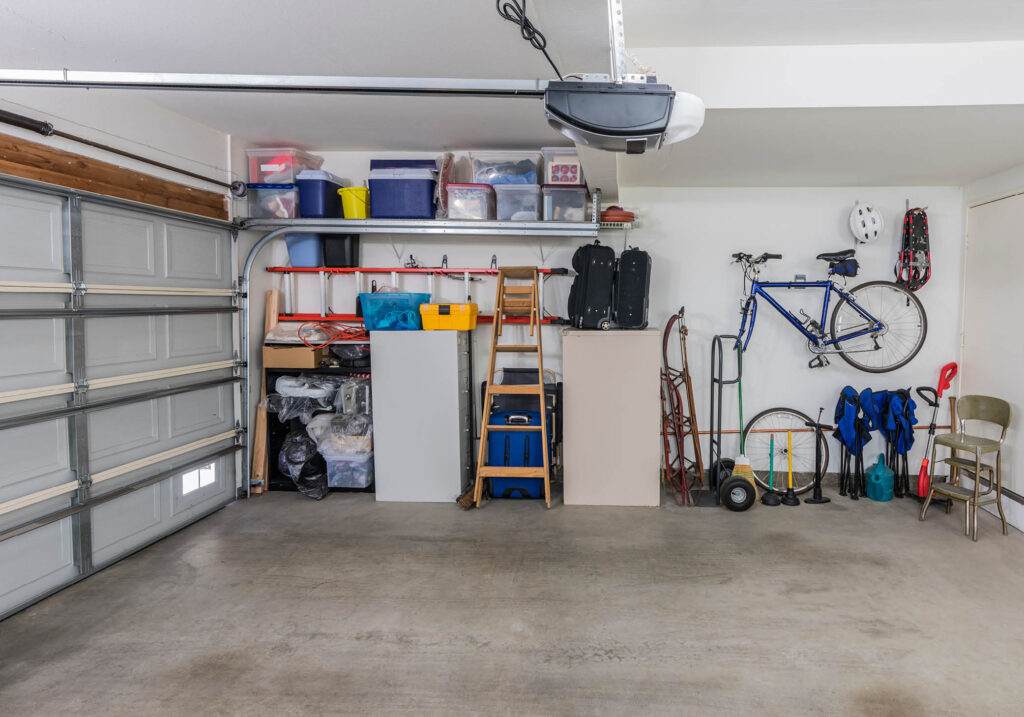 3. Clean
After removing unwanted items from the garage, it's time to clean. Take a broom to the walls, ceiling, and floor to remove cobwebs, leaves, and other debris. Power wash the inside and use window cleaner if needed.
You may want to paint walls and ceilings and install durable garage flooring, depending on the condition of the space. (*A pro tip… power wash the garage door and ensure the garage door opener is in working condition, including light bulbs and remotes).
4. Organize
This part of your garage decluttering effort may take a few days, but you'll want to allow the time needed to make this area of the house shine. Consider how your listing will stand out from the others if it has a tidy and clean garage where buyers can roam around and imagine how they'd use the space.
Determining how much room you'll need for the 'keep' items you set aside in Step 1 is your first course of action. You'll likely need to work around one or more cars, so think about the ideal organizational plan to provide needed storage and walking paths. Create sections for like items, such as tools, toys, sporting goods, holiday decorations, paint, automotive supplies, and garden equipment. Utilize existing shelves and cabinets, and try to tuck away anything unsightly.
Summary
Real estate professionals tend to agree that a cluttered garage doesn't leave a potential buyer with a good impression. Extremely messy garages can deter buyers from making an offer even if they're happy with the rest of the home. Understandably, a prospective homeowner would want to see what kind of storage space a property holds and envision their belongs in a garage: cars, tools, holiday items, and more. Decluttering a garage can help the home sell faster, especially if other properties on the market are not in as tidy of condition. While a decluttered garage probably won't affect actual value, it boosts perceived value and may get your homeowner more money.