Digital marketing was an innovative strategy for agents just a decade ago. Now real estate professionals need to use evolving technologies to stay relevant and make connections. For example, podcasting is a popular way to reach a target audience to provide helpful information. Discover how to use the best podcasts to get more real estate leads for your business.
Understanding Podcasts
A podcast is a series of related episodes recorded in a digital audio file format. Much like a type of on-demand radio, podcast creators upload the episodes to the Internet. Then the audience members can download podcasts to any device to listen to at their leisure. Podcasts appear on various media websites, such as Stitcher, or sites such as Amazon and Spotify.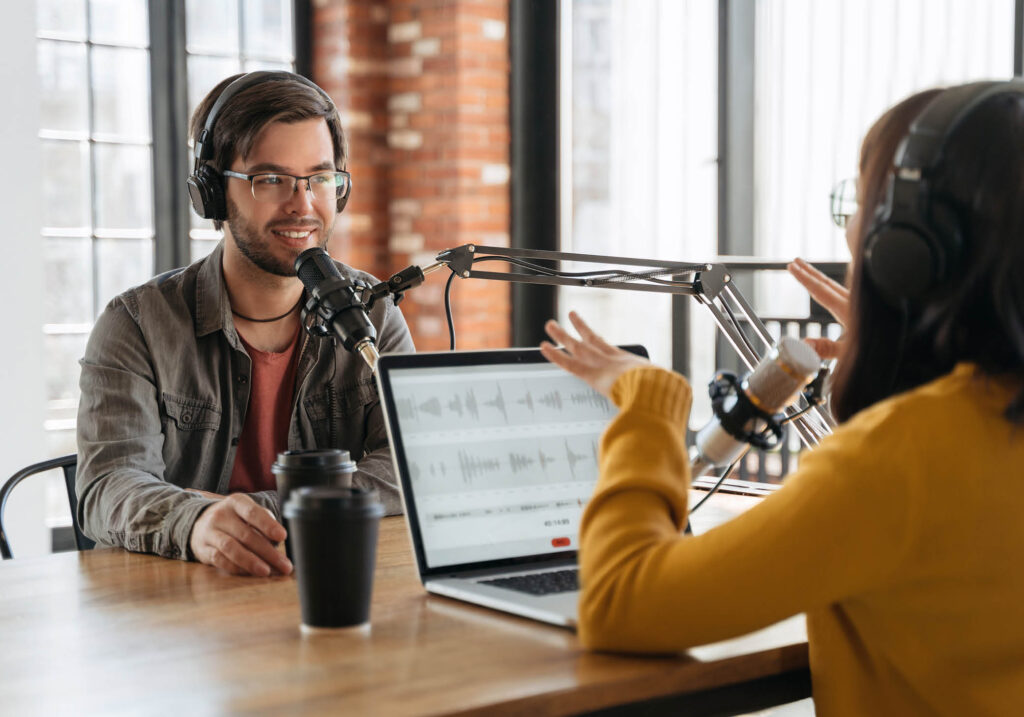 Creating Podcasts
All it takes to create a podcast is online access and a connected device with a speaker. New agents find podcasting affordable to promote their businesses, as there is little or no start-up cost. The next step is to define your target audience and write podcast content they want to hear. For example, first-time homebuyers would appreciate house hunting tips or an interview with a mortgage advisor discussing loan options.
Listen and Learn
Creating podcasts helps generate leads, but so does listening to the best podcasts in the industry. So after a simple online search, pull up your favorites on your tablet, smartphone, or computer to listen and learn how to build your business. Plus, listening to other real estate professionals helps agents develop their own podcast topics to attract more listeners – and encourage them to take action.
Dare to Be Different
As local professionals, agents have authority about community happenings. Start by researching local podcasts, then dare to do something different. First, consider what your neighbors want to hear, such as local events and news. Other options include regional real estate updates and spotlighting neighborhood businesses, including interviews with other respected professionals. Choose a topic, then work on a series of five related episodes to kick off your podcast.
Keep Them Wanting More
Podcasts are typically a series of five or more episodes about related topics. Each episode should end with a cliffhanger or question to get listeners to want more. For example, a discussion about listing a house could end with the importance of staging. Then the next episode can offer home staging suggestions to encourage listeners to return.
Bring Marketing Together
Clever creation helps agents integrate their listings into podcasts, showcasing homes for sale while connecting with more prospective clients. For example, consider a podcast announcing local homes with the best holiday decorations, and remember to mention one or more of your listings that fit the description. With a dash of creativity and imagination, agents can bring other marketing efforts into their podcasts to broaden their reach.
Make it Matter
Take time to research topics and discover the latest trends to cover them in your podcasts. Find out what your target audience wants, then write a script about it. Then add relevant keywords to your episodes and include the transcript with metadata to boost SEO and attract more visitors. Finally, consider creating a site for your podcasts where listeners can quickly tune in for the latest episodes.
Include Calls to Action
A compelling podcast brings listeners back and encourages them to take action. One way to connect with prospects is to ask for reviews. Other options include offering your email address, phone number, and website to encourage listeners to contact you with questions and relevant updates.
Sharing is Caring
Remember to let everyone know about your podcast by adding it to your blog or website to reach your current audience – and encourage them to share, too. Another option to explore is syndication channels to share podcasts in multiple places. Finally, share your podcast on social media to attract more listeners. Better Homes and Gardens® affiliated agents have access to a vast social media network to drive more traffic to the best podcasts online.Agents who learn how to use the best podcasts – by listening and creating episodes – are sure to get more real estate leads. In addition, as more potential clients consume podcast content, savvy agents use this opportunity to become local experts and build their businesses.