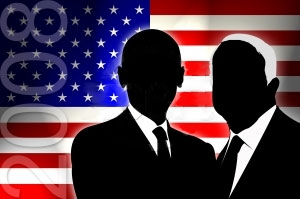 The entire election process has fascinated me. When you think about it, a long time has passed since it all started. I remember being at an early fundraiser in The Hamptons almost a year and a half ago.  There are a lot of firsts in this election. Of course there are the obvious ones: the potential first African American president, the potential first female vice president, and the potentially oldest president to take office.
There are some humorous firsts – this is the first election where the Saturday Night Live actors looked so incredibly like several of the candidates. This is the first election where a vice presidential candidate was punked by a Canadian radio station.
The real differentiator in this election process was how the candidates used social networking to market themselves and how everyone is using it to market the election itself. (See earlier post on this topic: "Dial Tone of the 21st Century.")
Right from the ads and speeches and debates on YouTube, to the ongoing Twitter feeds, well, it just never stopped.  Did you get your free Starbucks coffee today for voting? Or how about your free Ben and Jerry's ice cream?
Seth Godin wrote a great post today about marketing lessons from the U.S. election. It is very interesting piece, and provides some clues as to what marketing of the future will look like. Well, the future is here today.
This morning on Facebook a banner on the top of the homepage reminded the 100 million active users to vote. There is a ticker that shows how many Facebook people voted. Early this morning the number was just over 100,000. By 2 p.m. it was just over 2 million. Many of my "friends" are reporting in on the news feed that they are in line at polling stations, or have just voted. If you check out http://election.twitter.com, you will literally see an ongoing Twitter roll of comments from voters. It is mesmerizing, to say the very least.
The transparency of the online world has made this election like no other. It has created momentum, consumed our thoughts, taken a lot of our time. It is exciting history in the making. Tonight, I will meet with some friends in Brooklyn to celebrate. I am not sure if we will be celebrating the election result, or that fact that it is finally over. Either way, tomorrow we will all begin focusing on things other than the election.