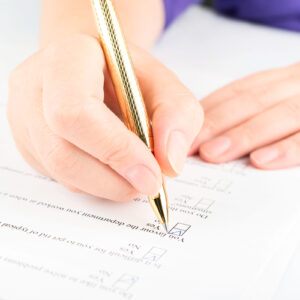 The decision to sell a home is not an easy one.
There are many emotions tied to a house and unraveling them can feel daunting.
Take the stress out of the process by offering sellers insight into what will be required throughout the transaction.
While the home selling checklist below is not all-inclusive, it will better prepare them for a quick sale.
Home Selling Checklist
• Open lines of communication with your real estate professional from the beginning. Discuss a realistic selling price and share how much you need to net from the sale. This will ensure that proper expectations are set and that current market prices support your needs.
• Work with your real estate professional to determine whether you want to pay for a pre-inspection of your home. This is often a wise choice as it gives you a glimpse into any potential repairs that might need to be made.
• Make any necessary repairs to the exterior or interior of your home before your first open house to avoid last-minute stress. This includes safety repairs, minor cosmetic issues, updating interior and exterior paint or fixtures and cleaning up both the front and back yard for added curb appeal.
• Make it easy for potential buyers to envision your home as theirs by making yourself invisible. Remove or box photos and clutter that will not be needed.
• Go through your belongings such as furniture and appliances and determine what will stay and what will move with you. Weeding through unnecessary items will save you money during the move and even allows you to put a few extra pennies in your pocket if you choose to hold a garage sale.
• Get familiar with financing terms, such as mortgage financing (fixed, adjustable, seller financing, assumable loans), pre-qualified, pre-approved, commitment and discuss loan approval with your real estate professional. They will be able to recommend a qualified mortgage professional to work with you through the loan approval process.
• Be prepared for closing:
o Have enough cash for closing costs and other expenses
o Be ready for property assessment and home inspections
o Double check that all documents are ready
[ois skin="Subscribe 1″]