Beyond planning for retirement or creating an exit strategy, formulate a plan to ensure that your brokerage is prosperous for years to come.
A strong transition is the result of planning, professional development and stellar execution. Affiliated BHGRE® real estate professionals have the ability to take advantage of a unique training program that will provide the tools needed to make such a transition through Realogy's program, Ascend.
With nine successful Better Homes and Gardens® Real Estate program alumni, it's easy to see how leaders benefit from the development of necessary business skills and the confidence required to lead an organization. Graduates leave with key takeaways that help them make an impact today and ensure a smooth transition tomorrow.
The future waits for no one. After years of investing so much time and effort into your business, ensure its longevity for your peers and employees with the help of Ascend: Executive Leadership ExperienceSM. This is a one-of-a kind program that runs for 46 weeks and guides the transition between current and future leadership to create successful brokerage leaders. Ascend features Realogy senior leadership, real estate industry leaders and current successful franchisees from every brand in this world-class program. Participants attend weekly distance learning and in-person classes at the Realogy headquarters. BHGRE associated professionals also get cutting-edge tools and real-world assignments with a focus on leading yourself, others and your organization.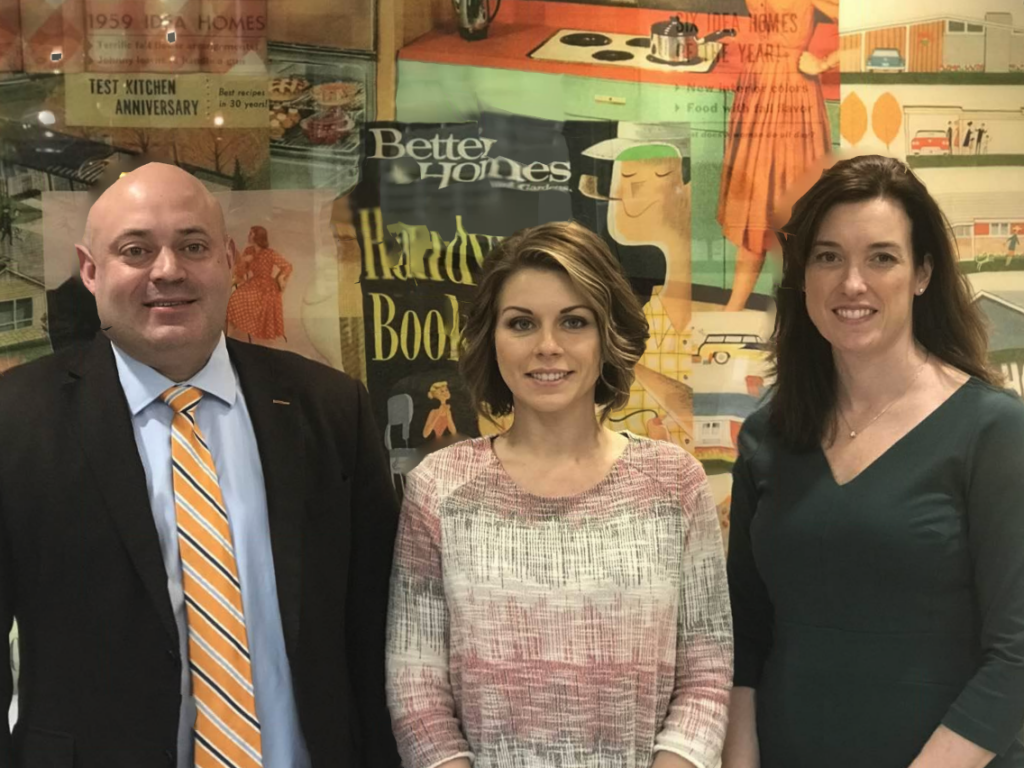 Testimonials from Ascend graduates:
"The Ascend Program has been critical to our growth in many ways. It gave me clarity on the best direction to guide the company and helped me redefine the best ways to be a leader and not just a manager. The financial metrics and trainings were eye opening and helped us improve our overall numbers and decide where to focus. Seeing clearer where we were as a company gave us greater vision about where we needed to go and the best ways to get there. The instructors, trainers, and expert panels were amazing. The best part of the program was the network and friendships I built across the country with various other leaders who are now just a phone call or text message away. Overall, I was blown away as it felt like a year-long MBA on how best to run a real estate brokerage." –  Aaron Drussel, Broker/Owner of Better Homes and Gardens Influence Partners
"Ascend provides a real estate education and network that cannot be replicated. It's a once- in-a- lifetime experience and a competitive advantage for me and our entire organization." – Karen Garrett, Broker/Owner of Better Homes and Gardens Real Estate The Shanahan Group
Want to get an idea of what's in store? Take a look at the program below.
Course Modules:
Leading self  
April 8-11, 2019
Learn why the right leadership matters with the Ascend Leadership Model. Explore which values, ethics and vision are needed for a brighter future. Learn why emotional intelligence and company culture are essential, and how to change management by developing an effective transition plan with the right guidance.
Leading others
July 8-11, 2019
Focus on communication skills and productive organizations that include business intelligence, financial metrics and analysis. Discover how to lead with innovation, adapt to change, attract talent and nurture company culture. This module goes in-depth on what successful brokerage models do. Learn the ins and outs of mergers and acquisitions for adaptive leadership.
Leading organizations
September 23-26, 2019
Harness the potential of your teams and salespeople with talent management, diversity and leadership, recruiting and retention, as well as coaching and accountability. Learn the value and secrets of storytelling to master public relations.
Case Study
January 13-16, 2020
As part of the graduation process, candidates prepare and deliver a case study applying their learning to day-to-day brokerage operations. Successful candidates are then inducted into the Ascend Alumni Network.
Develop the leaders of your future with this innovative program. Apply and Ascend today: https://www.realogy.com/about/innovation-and-technology/ascend