Rallies, debates and primaries raise the profile not just for political candidates, but for the country's most important piece of real estate, prominently located at 1600 Pennsylvania Avenue.
Presidential hopefuls are using long-form communication to state their positions, but we the people are increasingly shortening the way we communicate to abbreviations (think "TTYL" instead of "talk to you later" in your text vocabulary) and modern-day hieroglyphics. With the Oxford Dictionaries Word of the Year for 2015 not being a word at all, but rather this go-to symbol (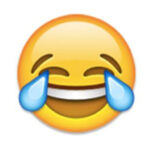 ), and with the recent release of Facebook Reaction emojis, the tone and emotion often missing from short-form text has now become a lot clearer.
Could short-form text and use of emojis be the way future real estate listings are displayed for consumers? Maybe not entirely, but one thing is for sure: real estate listings are more visual than ever. Millennials and socially savvy consumers of all generations may appreciate a little extra visual emotion and modern communication strategies when preparing for and researching one of the largest and most important purchases they'll make in their lives.
That said, Better Homes and Gardens Real Estate has, with help from renowned long-form emoji master Zoe Mendelson (previously featured onThe Today Show, Fast Company, Gizmodo and more), decided to bring together the ever-changing worlds of communications and politics to introduce an exclusive emoji listing for one "icon"-ic, powerhouse property – the White House.
Test your emoji fluency by checking out the visual features here that make 1600 Pennsylvania Ave., Washington, DC, America's greatest address. And if you had to describe one of your favorite listings in emojis, use the comments to show us how!