What would you do if you won $600 million? That is the question on everyone's mind as Powerball fever sweeps the nation. The water cooler within our office has been all-abuzz as Wednesday's estimated $360 million swelled to an unfathomable $600 million.
As speculation turned to anticipation, we began to discuss the luxury upgrades we would each make in our home. We debated everything from a personal in-home spa to a zip-line in the backyard. I mean really, who wouldn't want a zip-line running through their backyard? Well, maybe that is just the kid in me.
So what upgrades would you make if you won the lottery? Here are a few ideas to get you started!
5 Dream Home Upgrades
  1. Swimming Pool
What better way to stay cool in the summer than by adding a pool to your backyard? It goes without saying that this cannot be your standard pool. After all, if you are going to dream big, you might as well go for the gusto!
Luxury pools range from infinity vanishing edge designs, to sweeping tropical oases and even pools suspended over the ocean. Make a splash in your backyard with custom-designed (and completely over-the-top) amenities opulent enough to keep even the most posh friends singing your praises.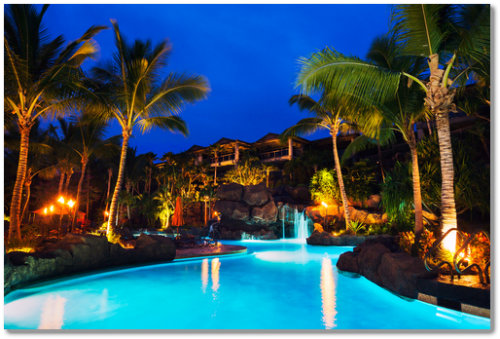 2. Media Room
The three fundamentals of a luxury media room that suits the whole family are an HD surround sound system, custom built furniture and a dizzying array of snacks.
However, if your standard indoor theater room won't fit the bill; why not try an open-air design!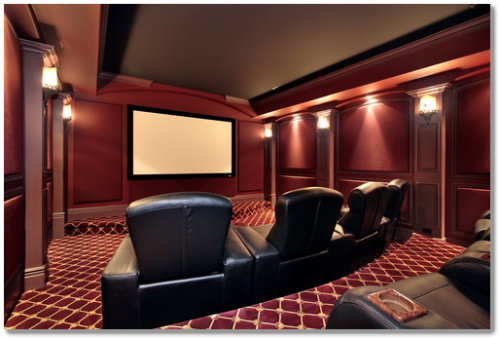 3. Outdoor Entertainment
Creating an outdoor haven in place of your standard backyard takes your average day spent with the family to a whole new level! The elegance and charm of an outdoor fire pit and the functionality of a state-of-the-art kitchen make this a luxury upgrade we love!
In fact, this one upgrade could become your families go-to spot for fun and relaxation, bringing all of the creature comforts of the indoors to your outdoor space.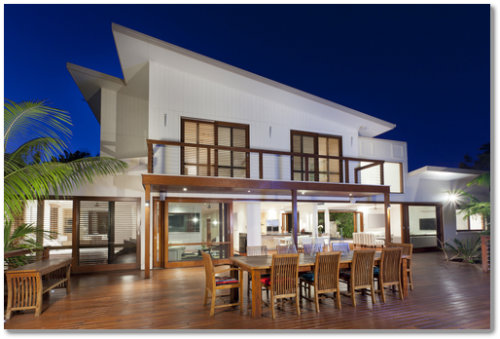 4. Master Bath Retreat
A luxury master bath retreat sounds dreamy! With everything from Jacuzzi spa tubs, to luxury showers, and a walk-in closet that would make Imelda Marcos green with envy, this luxury upgrade tops my personal list!
High-tech tip: Add heated bathroom floors that begin to warm up just before your alarm clock rings.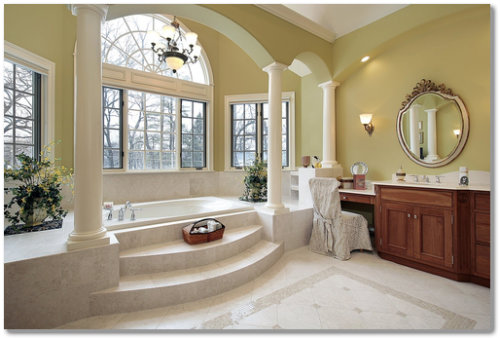 5. Gourmet Kitchen
Luxury kitchens offer a unique and sometimes surprising mix of styles. From exquisite flourishes on kitchen counter tops, to bold and unexpected fabrics and textiles and beautiful furniture-style islands, a show-stopping luxury kitchen is a dramatic addition to any home.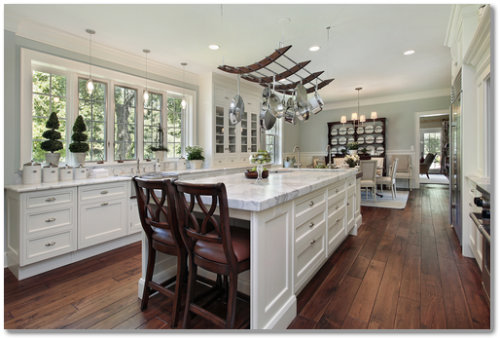 BONUS!
What home would be complete without a luxury doghouse? If you're going to splurge, you might as well include Fido!
Luxury doghouse amenities include handmade linens, chef made dog treats available on demand, running water, lighting, air conditioning and heat.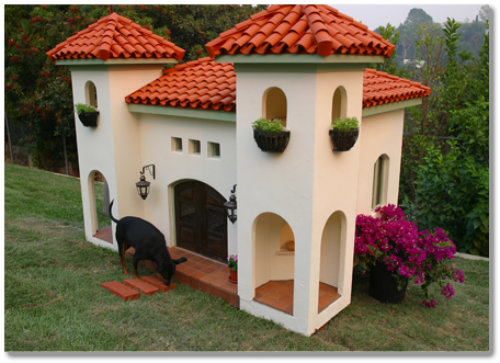 [ois skin="Subscribe 1″]