Be Better – Start with a Success System:
Whether you are new to a career in real estate or you are an experienced real estate agent, our company could be the right choice for you.
The Better Homes and Gardens Real Estate brand stands for lifestyle, community and home. Our office is committed to personalized attention for our real estate agents and in turn, our real estate agents are able to deliver a superior real estate experience to their clients
Our real estate agents are experts in the Northern Illinois real estate market.
Real estate is rewarding but competitive and that is why we are committed to your educational development. We are committed to providing our agents with the tools to help them build an exciting, profitable career.
What Makes Us a Better Real Estate Option:
We know that there are a number of options for you to consider when choosing a real estate company affiliation. Here are some of the reasons why Better Homes and Gardens Real Estate Star Homes may be a better option for you:
Training – You can work and learn from the best in the business. We offer a comprehensive, on-site training program. No matter where you are in your career, we have the right curriculum. Our course selection includes training on sales and the latest consumer topics, along with how to maximize your internet and technology skills.
Marketing and Technology – If you want to be a part of a dynamic company, we offer a wide variety of national and local marketing support, along with cutting-edge technology. We have on staff an in-office Director of Marketing and Technology to assist you every step of the way.
Culture – Being affiliated with a national brand, we can offer all the advantages of a large company, along with the personal attention and familiarity of a small one.
Support Staff – Our company's support staff is professional, reliable and accessible. Get better at business with our personal support system. A BHGRE Star Homes agent is given a complete system for customer relationship management, a print and digital marketing center, customizable presentations, leads and a lead management system. Our top priority is to help you – the sales professional!
Getting Your License
If you are not already licensed, we are a locally approved pre-licensing real estate school. Upon completion of your pre-licensing requirement and passing of your state licensing examination we can then initiate the individualized process of helping you start your career with our proven methodology that supports you at each critical level.
If you want to love what you do and help make dreams of homeownership come true, it's time to join Better Homes and Gardens Real Estate Star Homes.
Thank you for taking the time to learn about Better Homes and Gardens Star Homes career opportunities. If you would like more information or would like to speak with someone just let us know and we will be in contact with you, all inquiries are kept confidential.
SEE IF A REAL ESTATE CAREER IS FOR YOU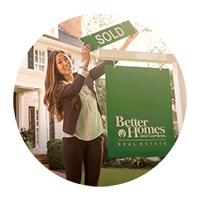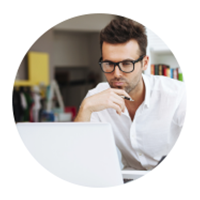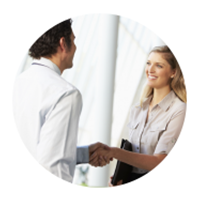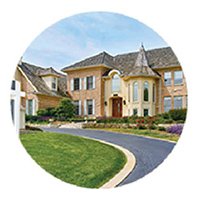 The BHGRE® Story
Better Homes and Gardens® Real Estate is a real estate brand with a fresh outlook that offers a full range of services to brokers, sales associates and home buyers and sellers. With innovative technology, sophisticated business systems and the broad appeal of a lifestyle brand, Better Homes and Gardens Real Estate has its eyes set on the future of the real estate industry, while not forgetting its roots in the tradition of home.
History
In 1978, Meredith Corporation, one of the nation's leading media and marketing companies and publisher of Better Homes and Gardens magazine, launched the former Better Homes and Gardens Real Estate Service. Meredith Corporation owned and operated the company for 20 years and grew the business into a highly respected name in the real estate industry. Meredith Corporation sold its real estate business in 1998, but retained long-term ownership of the Better Homes and Gardens Real Estate brand name. Then, in October 2007, Realogy announced a new, long-term agreement to license the Better Homes and Gardens Real Estate brand from Meredith Corporation. Better Homes and Gardens Real Estate officially launched its new franchise system on July 23, 2008.
A Values Driven Company
Better Homes and Gardens® Real Estate is a company based on values with a focus on lifestyle and community. Our company was born out of a desire to provide amazing service to today's savvy consumers.
This is the foundation that makes Better Homes and Gardens Real Estate different. We embrace a set of stated core values called PAIGE – Passion, Authenticity, Inclusion, Growth and Excellence. These core values serve as our guide in all of the decisions we make and set the stage for a company culture that must be experienced to be believed. These values, combined with our lifestyle brand, customized tools, technology, support and education, provide a solution that today's real estate professionals need. It is our commitment to help real estate professionals provide ongoing value to the consumer.
In an era when the consumer is demanding value, we act as the support mechanism that allows our affiliated real estate professionals to continue to grow and thrive. By offering unparalleled value 365 days a year, we are the only company that adds value to their consumers before, during, and after their interactions.