Kevin Murphy is an established, trusted real estate name known throughout Monmouth and Ocean Counties since he began his real estate career in 1993. First licensed as a salesperson, then as a Broker, Kevin went on to become a Sales Manager and Vice President for Murphy Realty Preferred Homes, then one of the premier real estate companies in Monmouth County.
In 2006, Kevin took his vast real estate knowledge and experience and opened his own company, Kevin Murphy Realty. The mission – to provide the greatest service the real estate industry has to offer – always using Core Values such as honesty and integrity and in all situations. These core values and an emphasis on creating a fun, nurturing, and productive work environment helped Kevin Murphy Realty become the premier company for salespeople to pursue personal and team growth.
Through the inevitable ups and downs of the real estate market, Kevin Murphy Realty became a widely recognized and reputable real estate company. But not just for the successful transactions of our clients and customers but for giving back to the community through charitable organizations like Red Bank Rotary and Lunch Break. After growing the company to 40+ agents, Kevin knew it was time to take his local company to the next level.
In 2017, Kevin decided to partner with Better Homes and Gardens Real Estate, a consumer-trusted brand that has been an integral part of the American home since 1924. This partnership added a wealth of knowledge and value now available at agents' fingertips, giving them access to premier marketing solutions only available at this scale. Then with the completed acquisition of Pacesetter Realty in 2018, Better Homes and Gardens Real Estate Murphy & Co. has grown to over 140 sales professionals serving multiple New Jersey markets through their five strategically located marketing centers. The company has offices in beautiful downtown Red Bank, Rumson, Long Beach Island, Manahawkin, and Forked River.
SEE IF A REAL ESTATE CAREER IS FOR YOU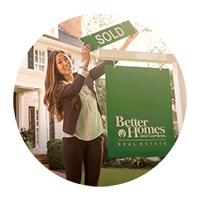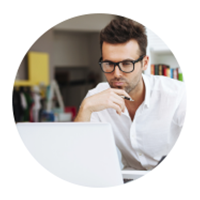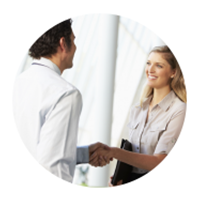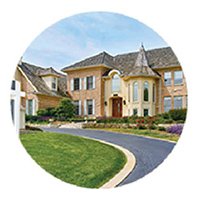 The BHGRE® Story
Better Homes and Gardens® Real Estate is a real estate brand with a fresh outlook that offers a full range of services to brokers, sales associates and home buyers and sellers. With innovative technology, sophisticated business systems and the broad appeal of a lifestyle brand, Better Homes and Gardens Real Estate has its eyes set on the future of the real estate industry, while not forgetting its roots in the tradition of home.
History
In 1978, Meredith Corporation, one of the nation's leading media and marketing companies and publisher of Better Homes and Gardens magazine, launched the former Better Homes and Gardens Real Estate Service. Meredith Corporation owned and operated the company for 20 years and grew the business into a highly respected name in the real estate industry. Meredith Corporation sold its real estate business in 1998, but retained long-term ownership of the Better Homes and Gardens Real Estate brand name. Then, in October 2007, Realogy announced a new, long-term agreement to license the Better Homes and Gardens Real Estate brand from Meredith Corporation. Better Homes and Gardens Real Estate officially launched its new franchise system on July 23, 2008.
A Values Driven Company
Better Homes and Gardens® Real Estate is a company based on values with a focus on lifestyle and community. Our company was born out of a desire to provide amazing service to today's savvy consumers.
This is the foundation that makes Better Homes and Gardens Real Estate different. We embrace a set of stated core values called PAIGE – Passion, Authenticity, Inclusion, Growth and Excellence. These core values serve as our guide in all of the decisions we make and set the stage for a company culture that must be experienced to be believed. These values, combined with our lifestyle brand, customized tools, technology, support and education, provide a solution that today's real estate professionals need. It is our commitment to help real estate professionals provide ongoing value to the consumer.
In an era when the consumer is demanding value, we act as the support mechanism that allows our affiliated real estate professionals to continue to grow and thrive. By offering unparalleled value 365 days a year, we are the only company that adds value to their consumers before, during, and after their interactions.