The years teach much which the days never knew.  ~Ralph Waldo Emerson
I've had the good fortune of being exposed to many smart people.  It never ceases to amaze me how just a few moments of discussion, or sitting and listening in the audience of a conference, or even reading a well thought-out quote can open your mind to ideas you can't believe you didn't think of on your own.
I have always found the wisdom of others to be something of a gift: free of charge, limitless of value.
I had the privilege of attending the recent Brand 50 Spring Summit in New York City last week.  Brand 50 is a group of marketing and branding executives who get together to discuss ideas, innovation, and have open discussion about the challenges and opportunities facing them in their businesses.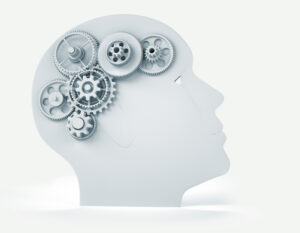 One of the featured speakers–the exceptional Sir Ken Robinson, author of "The Element"–discussed innovation, creativity and passion.  Here are some of the ideas and philosophies he shared.  Their simplicity and brilliance made me stop and think.  And most importantly, they galvanized me to apply them to my professional and personal lives.  I hope they are as useful to you as I know they will be to me.
Imagination is the ability to see what is not there.  Creativity is applied imagination.  And innovation is putting good ideas to work.
Creativity is not a quality that is only found in the chosen few, but not everyone can find it.
Do not get branded by your job description.
Build on other people's ideas. Do not knock them down.
We are all very busy: personally, professionally, and socially.  One of our scarcest resources is time.  Time to sit and think.  To stretch our own limits.  To learn new things.  As Emerson said in the quote above, time can often be a teacher.  But if you are as impatient as I am, look to your colleagues, your friends, your mentors and to your own self to challenge you to reach new heights. Tap into the parts of your brain you may not use every day.  The parts of your brain you may not even realize you can tap into.  Just because you are an engineer doesn't mean you can't be creative.  Just because you are in marketing doesn't mean you can't be logical and process-oriented.  We are all capable of doing great things.  With collaboration, practice, patience and time we can do more than we ever thought possible.