It was an interesting week as far as cyber hacking news was concerned.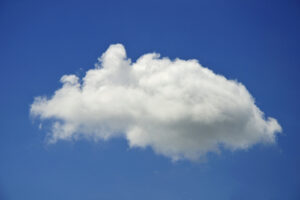 It was good to see Steve Jobs make his second public appearance since going on medical leave earlier this year.  At Apple's Worldwide Developers Conference 2011, Jobs unveiled iCloud, an offering in which users can push their iTunes libraries to the cloud and keep multiple Apple devices synchronized. Having multiple Apple products myself, I, for one, am very excited to try it out!
If you ever want a better gauge on who you may know in a crowded room, check out Sonar, an iPhone app that relies on location data from Foursquare and aggregates information from public social networking profiles to give you an idea of any shared connections you have in the room. (With more than half of Americans on Facebook or a similar site, chances are you may know someone!)
Are you pushing all the right buttons? Last week, Twitter and Google both launched new button features for third-party websites.  Twitter's "Follow" button can now be placed on Websites next to tweets, so you don't have to go to Twitter to follow someone.  Meanwhile, Google's +1 recommend button allows users to share search results with friends.  Let the social sharing continue!
According to Twitter CEO Dick Costolo, more than 80 percent of companies that advertise on the social networking site renew their efforts.  Have you advertised on Twitter? If so, did the results make you renew?
Finally, a recent survey reveals that close to 50 percent of marketers using social media as a channel agree that LinkedIn provides the highest return on investment.  Effectiveness was measured by lead generation, awareness and word-of-mouth. Perhaps that partly explains the eye-popping IPO last month!