Social media once again became the primary means for citizens in a country in civil turmoil to coordinate and to take their concerns public.  In Egypt this week, people took to the streets and to the Tweets to share their objections to their government.  One Facebook page for the protest had over 80,000 followers.  The websites played such a major role, that the government blocked Facebook and Twitter and turned off cell phone service in an attempt to control the crowds.  The situation in Egypt is so very serious.  I hope for peace there soon.
With more than 400 tweets per minute containing a link to a YouTube video, it's hard to keep up on the latest and greatest clips.  Luckily, Youtube has acquired fflick, to aggregate real-time Twitter and Facebook conversations on about videos in one place.  Join the conversation!
Speaking of video, Netflix is currently working on an integration with social media giant Facebook.  What movies do you "like"?  Details to come…
If you have a soft spot for the good old pioneer life of hunting and exploring as seen in the classic, 40-year-old educational computer game Oregon Trail, you will be glad to hear that the game, and other longtime favorite Where in the World is Carmen Sandiego, is coming to Facebook this month!  I know I can't wait to pack up my wagon, at least for old time's sake.
Every year, it seems some of the most popular Super Bowl ads come from Budweiser. As a way to engage consumers, the brand has released the "Unlock the Spot" app which allows its Facebook Fans to guess the story line of its three ads based on an image.  I love the interactivity social media brings to advertising!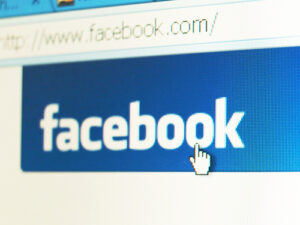 Speaking of which, are you ready to be part of the campaign? Facebook has introduced "Sponsored Stories," which will turn user's "likes" and check-ins into revenue-producing advertisements.  If you check in to a restaurant or retail location, or like a brand or a movie, your post would click through to the company's Facebook page.  Advertisers may also use consumer's Facebook activity for their own purposes.  What do you think: innovative or intrusive?
Now, for a few good causes to pay attention to: Worldreader.org is testing a new campaign that would deliver e-readers to children in Ghanaian schools.  The devices will deliver thousands of books instantaneously to students.  Also check out e-commerce site "The Girl Store," which asks visitors to donate school supplies to girls in India, including shoes, a uniform, pencils, or books.