If you smell the sweet scent of gingerbread this year, it may not be coming from the kitchen. According to The New York Times, retailers are offering very unique gift cards, some that even smell like your favorite cookies!
Were you naughty or nice? A new Facebook app, released by Honda, analyzes a user's status updates, likes and comments on the social media giant to determine whether they should get a lump of coal in their stocking. I dare you to try it!
For the women who love sports, they will welcome the news of ESPN's espnW.com, a sports site dedicated to women.  Speaking of sports…the biggest game in football, the Super Bowl of course, is going social.  Auto makers revealed contests as part of their Super Bowl ad campaigns that reward consumers who best use social media channels to promote the brands in the weeks leading up to the big game.  With grand prizes including new cars, I can see this promotion gaining yards with consumers!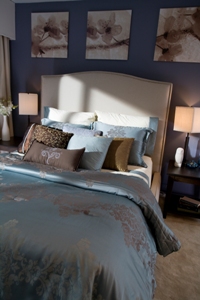 Facebook-ing in bed?  A survey from Travelodge found that 72 percent of adults in the U.K. use social networking sites from bed!  I wonder if the same holds true in this country.
It is logical to assume that the most watched ads are those shown to a captive audience.  In New York City, Taxi TVs are now a component for many national advertising campaigns.  The draw is clear: 85 percent of the engaged, affluent travelers leave the screen on even though they could shut it off with the push of a button.  As you draw up your marketing and advertising campaigns for the New Year, think about local platforms where you can reach a similar audience.
What are people buzzing about?  According to the Zeta 2010 Buzz Awards, YouTube and Flickr were discussed the most frequently and positively in the blogosphere in 2010.  What were your favorite sites of the year?
Looking for gifts for your office or clients? Check out Mashable's 10 customizable items that will make great holiday presents!