Career Ambitions
After earning a well-deserved break and riding off of a candy-induced sugar rush, we switched gears to career ambitions. Amy Chorew, BHGRE® Vice President of Platform Development, led a discussion on the value proposition of having a real estate career. Our Gen Z Advisory Board shared with us what they would like to do when they grow up. Shockingly, an overwhelming majority had pinpointed their future career goal, none of which communicated wealth potential as a primary factor in their decision. There were even two members who identified real estate careers as their ideal career goal.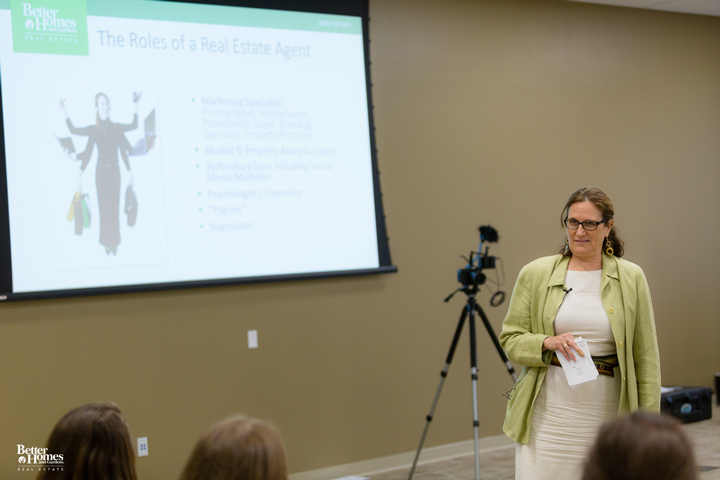 There appeared to be a lack of understanding of all the responsibilities that come with being a real estate agent. The overall perception from our board members was the agent's job was "easy." This is a real risk and opportunity for the industry in terms education and awareness.
Undaunted by the characterization of a real estate agent as a wearer of many hats, quite a few teens found a career in real estate very appealing because of the flexible hours. This being the generation to which the concept of cloud storage and remote access is a necessity of life, many recognized the benefits of being able to managing their own time as a real estate agent and not being tied to a cubicle all day.
On the subject of qualities that a real estate agent should have, they identified confidence, pleasant manners, networking skills, compassion and charisma as the factors that separate a good agent from the competition. Two teens cited examples of their friends' dads who are successful real estate agents and well-respected in the community for being a great resource and always wanting to help people.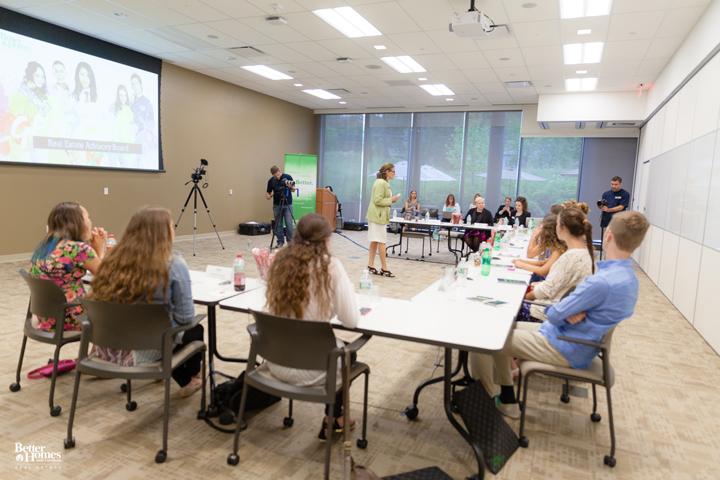 Unlike many seasoned real estate professionals who are still questioning the value of social media marketing, these teens unanimously agreed that social media would be a major focus of their selling strategy, while staying within boundaries. Unsurprisingly, they expressed their love for technology and how it makes life easier and, coming back to the subject of work life balance, allows them to untether themselves from the confines of an office setting.
The American Dream is Alive
Overall, the day-long session can be best summarized by comments from Alex Perriello, President and CEO, Realogy Franchise Group. He commented that Realogy and BHGRE® must be on the cusp of how the industry will change in the future. To do that we need to listen to the customer of today, tomorrow and even the day after tomorrow.
By engaging with Gen Z, we confirmed our belief that homeownership is still a part of the American Dream. More importantly, Gen Z validated the importance of the agent and human connection in real estate. If we continue to work toward enhancing our level of service and trust by keeping our eye on the future we will secure our place during all phases of the real estate transaction — whether dreaming, searching, buying or making a house a home.