I recently had the opportunity to attend the REAL Trends 2013 Gathering of Eagles where Better Homes and Gardens® Real Estate hosted a dynamic pre-event panel combining the innovative insights of Beta Brokers.
These forward-thinking brokers are real estate innovators and the future of real estate; each testing out revolutionary tools and strategies to grow their business.
Since the  inception of the brand, we have been intrigued and excited to track, follow and measure the efforts of these key Beta Brokers, those who are paving the way for the future of real estate brokerages across the country.
Our formal study has since been expanded and includes a wealth of information and insight into what the future of real estate looks like.
What we found was that four common themes emerged from this group of Beta Brokers:
Each believes that office space at it exists today does not need to be the same in the future
Social media is an active and focal part of their marketing strategy
Technology and working within the cloud is vital as legacy systems are pushed aside
Every one of the Beta Brokers is providing an exceptional level of customer service in comparison to their competitor
Also with us in Denver were established powerhouse Alpha Brokers who continue to challenge the rules of tradition to stand out within the industry.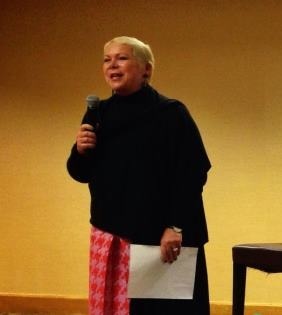 The panel discussion was led by BHGRE President and CEO, Sherry Chris and included panelists Lane Hornung, President, 8z Real Estate; Kelly White, COO, GoodLife Team; Kevin Levent, President, Better Homes and Gardens Real Estate Metro Brokers; Mark Woodroof, Partner, Better Homes and Gardens Real Estate Gary Greene.
Each shared what makes their company tick and how they are growing their company in new and unique ways.
During the hour-long discussion, the brokers talked about interesting ways they've engaged agents and consumers and what has worked for them. Here are some highlights:
Next generation is more about a skill set than age.
Collaboration is important and it starts with an open office space.
Your agents are your greatest source for recruiting more quality agents.
Social media can be highly effective in reaching agents and consumers.
Don't underestimate the power of PR to reach agents and consumers.
The best way to differentiate is impeccable customer service.
Would you like to learn more about the Beta Brokerage project? Take a look at our list of companies from across the U.S. that share their innovative ideas and best practices.