Recently, I had the pleasure of meeting Miguel Berger, broker owner Better Homes and Gardens Real Estate Tech Valley face-to-face.
While Miguel and I had spent quite a bit of time getting to know each other across various social media channels, we had not met in person.
Miguel is a prime example of the forward thinking innovators within our network. He has enthusiastically embraced new media and technology to better position his business and personal brand.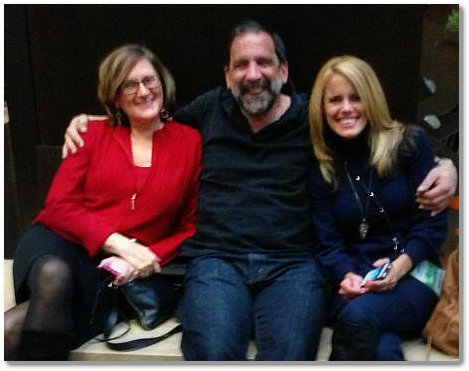 He is consistently recognized as a leader within his community and is an excellent example of our core values, embodying every one of the PAIGE principles: Passion, Authenticity, Innovation, Growth and Excellence.
I sat down with Miguel to discuss what tools and strategies he is using to affect positive change within his business, community and industry.
His answers are refreshingly straight-forward and candid; exactly what you come to expect once you get to know Miguel.
Q: You have been named to your local board of REALTORS® for 2013. Tell us about your nomination and what your focus is this year.
Miguel: This year, I was excited to be elected President of the Greater Capital Association of REALTORS®. My main focus has been putting a strategic plan in place that will allow us to successfully move forward. The way I see it, I am an agent of change.  My goal is to create a stronger organization that will continue to serve our members for the long term.
Q: You recently started a radio show. What is your vision and goal behind this new venture?
Miguel: The radio show is a good vehicle to educate the consumer about the real estate transaction. My goal is simple, the more the consumer knows the easier my job becomes. I have a guest every week and we talk about everything real estate.
Q: Community involvement is an integral piece of your marketing plan and enables you to give back even more to your local area. What is the most important message you are hoping to spread within your local area?
Miguel: Community involvement has ALWAYS been a key for me. I think that too many people sit on the side lines watching, claiming they are too busy to help. However, without that community, we would not be in business.
For that very reason I serve at the Mohawk Hudson Humane Society, an animal shelter.  This year I encouraged the local board of REALTORS® to designate the humane society as their charity of choice for "agents' day" and we rose over $3,000! Anyone has time to give back to their community. All you have to do is look around to see where you can make a positive impact in someone else's life.
Q: You created a local Facebook group where real estate agents and brokers can go to discuss industry and board issues. Why did you feel this was necessary and what benefits have you seen from it?
Miguel: The Facebook group came about one day when a conversation about our local MLS spilled out into the social media scene. I felt it was very important for our members to give their opinions and share their feedback in a safe space. So I decided that it was vital for us to create the group as a professional venue where everyone is free to share their thoughts with other members.
The group really has allowed me to keep my finger on the pulse of the local real estate community. It has also positioned me as a broker owner who cares and actually engages. I feel I have gained the respect of not only agents, but brokers throughout our area.
Thank you to Miguel for taking the time to share his heart, spirit and unbridled passion for the real estate industry and the consumers he so willingly serves.