At Better Homes and Gardens Real Estate Alliance, It's ALL about the agents!
AGENT FOCUS: We have a unique mindset here at BHGRE Alliance when we partner with an agent. Our one customer is YOU. We practice a philosophy of service; the same philosophy we would like you to take to Your customers in the greater Wichita, Kansas market.
TRUST: You can trust us to serve you, and help you succeed. We trust you to make the best decisions for you and for Your clients, including setting your own commission rates. You are trusted with our resources, and in our offices 24/7, 365.
EDUCATION: We give you the best of both worlds, offering local and national-level training and resources. All of our offices have experienced trainers and mentors on-site daily.
TECHNOLOGY: We look for easy, intuitive, and robust solutions to your daily hurdles and most difficult problems. We use tools that talk to each other, cameras that think for you, automated CRM strategies, paperless document systems, free customizable agent websites, and much more.
SIMPLIFICATION: We focus on developing simple strategies that actually work. All of our resources and tools are designed to be used together, creating simple and straightforward processes that save you time, effort, and money.
VALUE: Our agents earn more for less with our benefit-inclusive commission structure. Our offices feature open-use conference rooms, equipped with multimedia resources. We have agent work areas with all of the technology and tools needed to get the job done; including free printing, copying, faxing, and scanning.
The BHGRE Alliance Difference
Agent-centric Focus
Mutual Trust
Ongoing Education
Intuitive Technology
Across-the-Board Simplification
Unexpected Value
A statement we hear over and over is, "You guys can't possibly deliver everything you say." We are sure you have heard lofty promises, too. We deliver on our commitments by treating each of our agents as respected and desired customers, leaving new agents wondering why they did not come on board sooner.
Take the first step to earning more. Join us at BHGRE Alliance today.
SEE IF A REAL ESTATE CAREER IS FOR YOU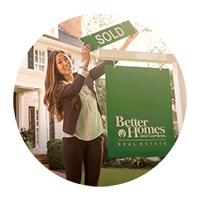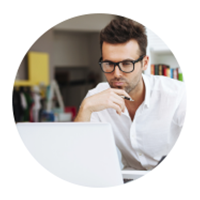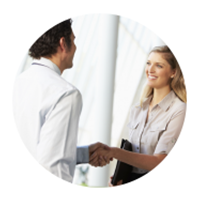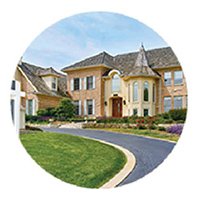 The BHGRE® Story
Better Homes and Gardens® Real Estate is a real estate brand with a fresh outlook that offers a full range of services to brokers, sales associates and home buyers and sellers. With innovative technology, sophisticated business systems and the broad appeal of a lifestyle brand, Better Homes and Gardens Real Estate has its eyes set on the future of the real estate industry, while not forgetting its roots in the tradition of home.
History
In 1978, Meredith Corporation, one of the nation's leading media and marketing companies and publisher of Better Homes and Gardens magazine, launched the former Better Homes and Gardens Real Estate Service. Meredith Corporation owned and operated the company for 20 years and grew the business into a highly respected name in the real estate industry. Meredith Corporation sold its real estate business in 1998, but retained long-term ownership of the Better Homes and Gardens Real Estate brand name. Then, in October 2007, Realogy announced a new, long-term agreement to license the Better Homes and Gardens Real Estate brand from Meredith Corporation. Better Homes and Gardens Real Estate officially launched its new franchise system on July 23, 2008.
A Values Driven Company
Better Homes and Gardens® Real Estate is a company based on values with a focus on lifestyle and community. Our company was born out of a desire to provide amazing service to today's savvy consumers.
This is the foundation that makes Better Homes and Gardens Real Estate different. We embrace a set of stated core values called PAIGE – Passion, Authenticity, Inclusion, Growth and Excellence. These core values serve as our guide in all of the decisions we make and set the stage for a company culture that must be experienced to be believed. These values, combined with our lifestyle brand, customized tools, technology, support and education, provide a solution that today's real estate professionals need. It is our commitment to help real estate professionals provide ongoing value to the consumer.
In an era when the consumer is demanding value, we act as the support mechanism that allows our affiliated real estate professionals to continue to grow and thrive. By offering unparalleled value 365 days a year, we are the only company that adds value to their consumers before, during, and after their interactions.