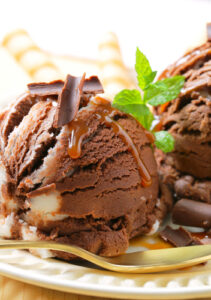 Sunshine, lazy days spent at the ballpark and ice cream, lots of ice cream.
All things I think of when summertime rolls around.
While much of summer might be spent outdoors, taking the time to spruce up your marketing image both offline and online can be a simple way to infuse new life into your personal brand!
Spruce Up Your Marketing Image
  1. Clean Up Your Email Marketing
Freshen up your email marketing by asking yourself a few questions:
Does the design match your personal brand look, feel and overall style?
Have you added all of your contact information, including social networks to each email?
Is your email permission-based?  Make sure you have a preexisting business relationship and/or affirmative consent before ever hitting send.
Is your email personalized with the recipient's first name, last name or both, if appropriate?
Is your email copy clear and concise?
Is there a call to action?
Does your copy create a sense of urgency?
Do you have measures in place to ensure you consistently send email messages to your subscribers?
  2. Make Your Website Sparkle
Review your website and evaluate it from a user's point of view. Does it meet their needs and is it making a lasting impression? Improving the online experience will help increase repeat visits and keep you top of mind.
Ask yourself these questions to determine what you can clean up on your website to make it sparkle!
Is your content up-to-date and relevant?
Is it easy to navigate?
Do you have specific categories that answer buyer and sellers top questions?
Is it mobile friendly?
Do you have free content available such as downloads or articles?
If there is a blog attached, are you actively adding content and is it easy to read?
Do you have a call to action on each page?
Is it easy for visitors to connect with you online and contact you offline?
   3. Tidy Up Your Social Media
When it comes to social media sites, many take a "set it and forget it" approach. The bio is completed, profile image uploaded and cover photo or background added. Then it is never revisited.
Take some time to perform a social media audit and identify what information is still relevant and what could stand a little sprucing up. Ideas to get you started:
Update your Facebook, Twitter, Google+, LinkedIn and Pinterest bios
Update your profile image and make it consistent across all channels
Brand your sites with similar cover page images, colors and verbiage
Claim your name and add personalized URL's to each of your sites
  4. Dust Off Your Networking Skills
Summer is a great time to visit local networking events. Whether it is a business after hours or a social gathering at your local Title Company, you have much to gain by dusting off your networking skills and getting face to face with other industry professionals within your community.
Build strategic relationships and preferred alliances that encourage growth both within your business and theirs.
Sprucing up your marketing image does not have to be time consuming. The important part is reviewing your current strategies and keeping them fresh and up-to-date!
[ois skin="Subscribe 1″]