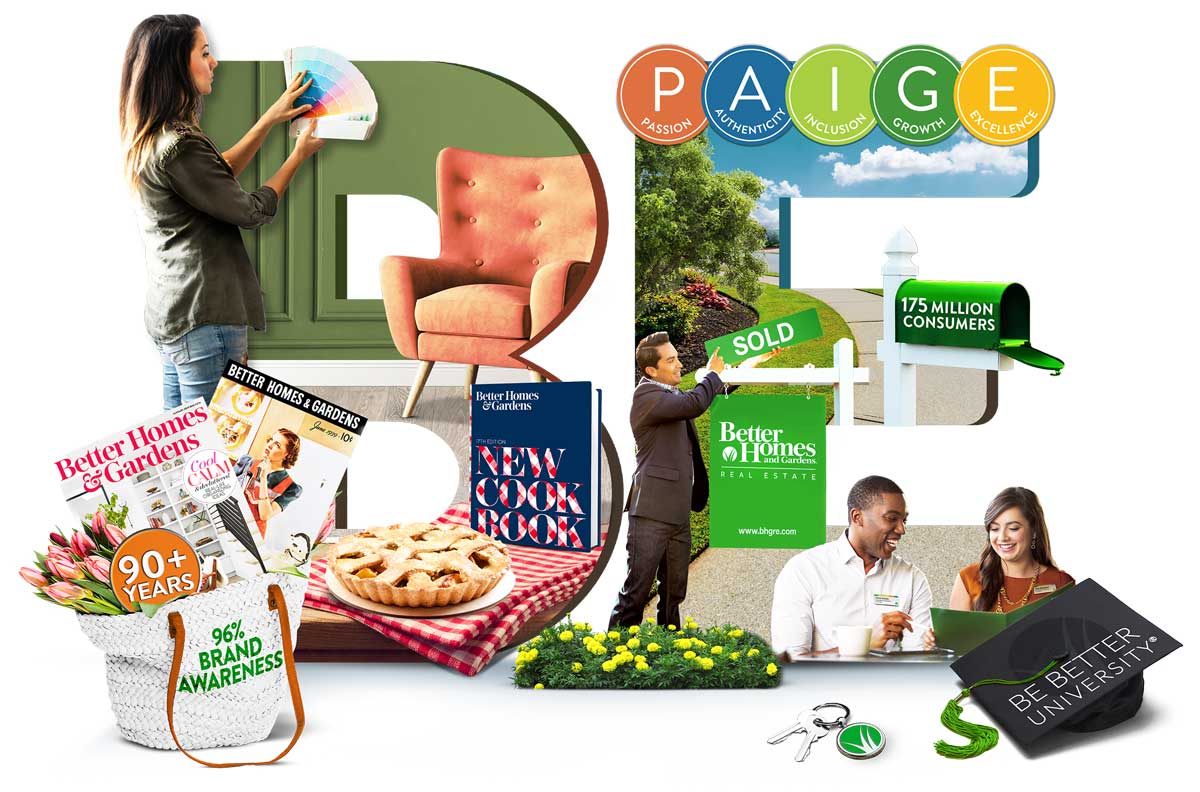 Looking to get your
Real Estate License?
We provide discounts to virtual
pre-licensing and CE courses
Be the change you've always strived for
If you're a person that has an unfulfilled passion for Real Estate- then Better Homes and Gardens Real Estate Atlantic Shores should be your next home. If you're a person that loves HGTV, The Property Brothers, This Old House, Better Homes and Gardens Magazine or Coastal Living- then Better Homes and Gardens Real Estate Atlantic Shores has a place for you. If you're the type of agent that is not comfortable being associated with the "unpleasant" part of Real Estate- then we welcome you to Better Homes and Garden Real Estate Atlantic Shores.
At Better Homes and Gardens Real Estate Atlantic Shores we are about Lifestyle and all that comes with it. Choosing how to live your life and being selective about your environment. Deciding how you would like to manage your career. We have an holistic approach to Real Estate we believe in servicing our clients before, during and after the sale and we have put programs in to do so.
Partnering with Better Homes and Gardens Real Estate Atlantic Shores is the best way to steer your career towards the direction that you've always strived for. We will enable you to do the type of selling that you have always wanted to do. The type of selling you imagined Real Estate was about. We will provide the platform to fulfill your passion for Real Estate.
The professional resources of our sister corporation Atlantic Shores Builders and Developers are unparalleled. Additionally, our network of carefully vetted contractors provides our agents with the opportunity to add renovations to their sales repertoire. Now you have the ways and the means to facilitate these types of transactions right at your finger tips. Both your buyers and sellers will have access to our Designers and Contractors through our premium network. We provide you with training, the mortgage resources and the experienced contractors for consultations, you put the deal together. These features will increase your career opportunities and add to your bottom line. Most of all, it elevates your relationship with your client to a whole new level. As an agent you become associated with the "nice" part of the Real Estate transaction.
We truly believe in a partnership-like relationship. We believe that our agents are our clients. We honor our obligation to them. We value your business.
The Better Homes and Gardens Real Estate Atlantic Shores Difference: unlike other brokerages we are not looking at our agents as nothing more than a source of income. Instead, we take a different approach. We uniquely provide you with the ways and means to do better business in the most professional atmosphere. We have built a package of selective services for your Homebuyers and Sellers which provides you, the agent, with the opportunity to increase your sales.
Agents that partner with Better Homes and Gardens Real Estate Atlantic Shores are provided the following:
A Warm Brand that fits perfectly into today's dynamic customer-friendly Real Estate Market
Unique tools and services to help you sign listings and close sellers
Ability to use earned designations, such as GRI, CRS, CRB, CCIM Etc.
Modern comfortable work environment conducive to interaction and sanctuary
Designers and Contractors for consultation with you and your clients
Discounts on construction projects through our network of contractors
Modern IP phone system
Transaction Software; Transparency promotes understanding
Experienced Managers that actually help you
Web Training at your fingertips
Social Media Systems you can tap into done by professionals
New High Quality State of the Art Office Equipment
Member of Local, State and National REALTOR® Associations.
All listings syndicated and you get the leads they're not sold
Innovative marketing plans
Increased-Profitability
Extensive CRM system which includes over 1,000 emailing pieces and campaigns
System for managing your leads
Tap into the Meredith database of over 100 million names to do mailings
Partner with a brand that has over 97% name recognition
For more information, contact Better Homes and Gardens Real Estate Atlantic Shores, broker at 631-427-0010 or via careers@bhgliving.com.
SEE IF A REAL ESTATE CAREER IS FOR YOU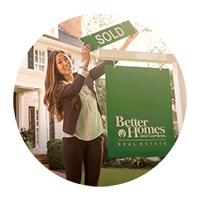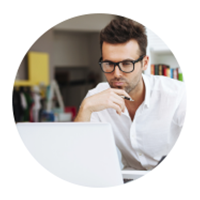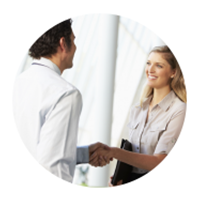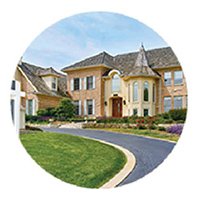 The BHGRE® Story
Better Homes and Gardens® Real Estate is a real estate brand with a fresh outlook that offers a full range of services to brokers, sales associates and home buyers and sellers. With innovative technology, sophisticated business systems and the broad appeal of a lifestyle brand, Better Homes and Gardens Real Estate has its eyes set on the future of the real estate industry, while not forgetting its roots in the tradition of home.
History
In 1978, Meredith Corporation, one of the nation's leading media and marketing companies and publisher of Better Homes and Gardens magazine, launched the former Better Homes and Gardens Real Estate Service. Meredith Corporation owned and operated the company for 20 years and grew the business into a highly respected name in the real estate industry. Meredith Corporation sold its real estate business in 1998, but retained long-term ownership of the Better Homes and Gardens Real Estate brand name. Then, in October 2007, Realogy announced a new, long-term agreement to license the Better Homes and Gardens Real Estate brand from Meredith Corporation. Better Homes and Gardens Real Estate officially launched its new franchise system on July 23, 2008.
A Values Driven Company
Better Homes and Gardens® Real Estate is a company based on values with a focus on lifestyle and community. Our company was born out of a desire to provide amazing service to today's savvy consumers.
This is the foundation that makes Better Homes and Gardens Real Estate different. We embrace a set of stated core values called PAIGE – Passion, Authenticity, Inclusion, Growth and Excellence. These core values serve as our guide in all of the decisions we make and set the stage for a company culture that must be experienced to be believed. These values, combined with our lifestyle brand, customized tools, technology, support and education, provide a solution that today's real estate professionals need. It is our commitment to help real estate professionals provide ongoing value to the consumer.
In an era when the consumer is demanding value, we act as the support mechanism that allows our affiliated real estate professionals to continue to grow and thrive. By offering unparalleled value 365 days a year, we are the only company that adds value to their consumers before, during, and after their interactions.